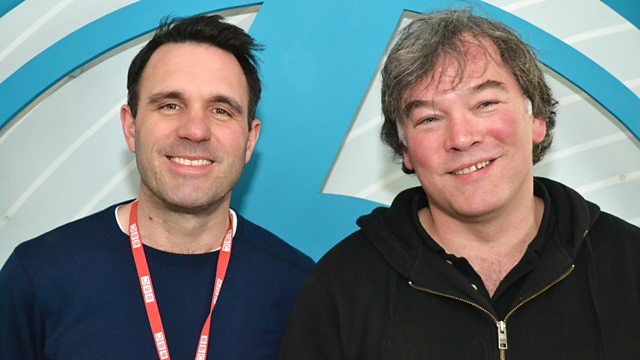 Comedy Legends Week: Stewart Lee
Shaun's favourite comic, Stewart Lee joins him for an in depth discussion of comedy, love, life and music.
Plus another legend joins Shaun for the evangelistic Song of Praise.
There will be northern witty wisdom, another wriggly Earworm track, and tunes to gladden the heart.
If that's not enough, there's up-to-the minute music news courtesy of news horse (and former Menswear drummer) Matt Everitt.
Last on