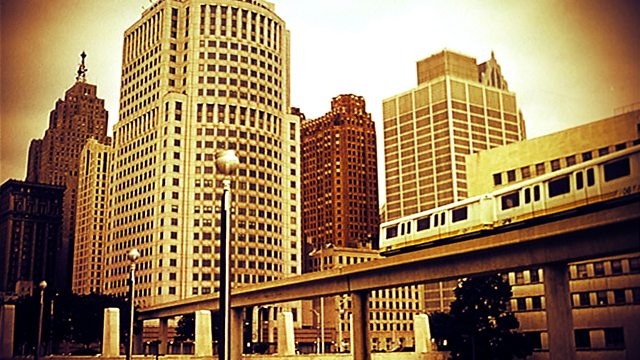 The city of Detroit has suffered like no other US city; it's post-industrial decline, rapid and relentless, chronicled by photographers and journalists alike.
Detroit had been the beacon city of the 20th century, home to the massive Ford plant which, in the 20 years from 1908, produced 15 million Model T Ford cars, and put a nation on the road. In 1928, with skyscrapers dominating the city skyline, you could justifiably have called Detroit the most modern city in the world.
But by the time Berry Gordy founded Motown Records in 1959 - the other great Detroit bequest along with the auto industry - the city was already in inexorable decline. The 1967 riots - at the time the worst in US history - did not cause the problems, but did highlight them. The big three car companies had largely gone elsewhere; bereft of finance, urban planning was in meltdown; corruption was rife; and racial tensions were running high.
After a break of 16 years, Mark Binelli returned to live in the city whose suburbs he grew up in. He found an urban prairie, with 90,000 ravaged and empty buildings, a school system that was impoverished and a crime rate second to none in the US. But Binelli also discovered a new Detroit emerging; with urban farms and a vibrant arts scene. Is a new future, he wondered, being wrought on the post-industrial frontier?
Mark Binelli is the author of the novel Sacco and Vanzetti Must Die! and a contributing editor at Rolling Stone and Men's Journal. Born and raised in the Detroit area, he has now, after three years back in Detroit, moved to New York City.
Read by: John Schwab
Abridger: Pete Nichols
Producer: Karen Rose
A Sweet Talk production for BBC Radio 4.
Last on