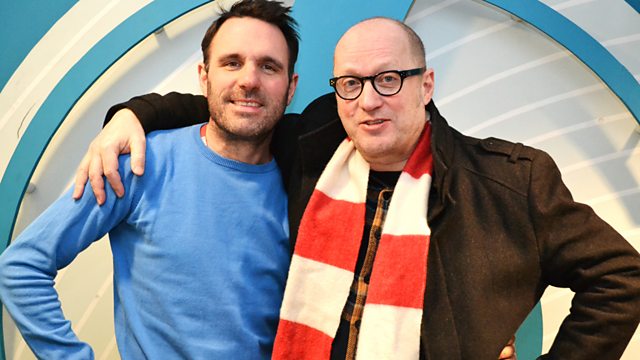 Comedy Legends Week: Ade Edmonson and Simon Pegg
It's a 'Happy Monday' as Shaun ushers in not just a bright new week of laughs provided by the daft goings-on in the world-at-large, his own life, and that of the 6 Music listeners, but with the start of Comedy Legends Week!
Back in November, Shaun chatted to his musical heroes Keith Richards, Johnny Marr and Noel Gallagher. This time round he chats to his comedy heroes, starting with favourite Ade Edmondson.
Adrian Edmondson initially made his name through the Young Ones, the Comic Strip and Bottom.
Comedy director / legend Simon Pegg will take on the show's most infamous feature - Song of Praise as well as chatting to Shaun about his past present and future films.
To add to the mix this morning, there's part one of a two part in-depth interview with Dave Grohl. The Nirvana drummer and Foo Fighters frontman talks about the release of his new project, a documentary film, directed by Dave, about the history of Los Angeles recording studio Sound City Studios. Grohl recorded the album Nevermind there with Nirvana and was inspired to create the documentary after he purchased several items from it, including the Neve 8028 analog mixing console, when the studio closed in 2011.
If that's not enough we also hear from the Yeah Yeah Yeahs whose new single Sacrilege is our record of the week.
All this is wrapped up in a huge snuggly duvet of kicking alternative tunes, both old and new, and the breakfast show listeners applaud their earworm tunes.
Last on
Today's Most Popular Tracks
Most added tracks from this show