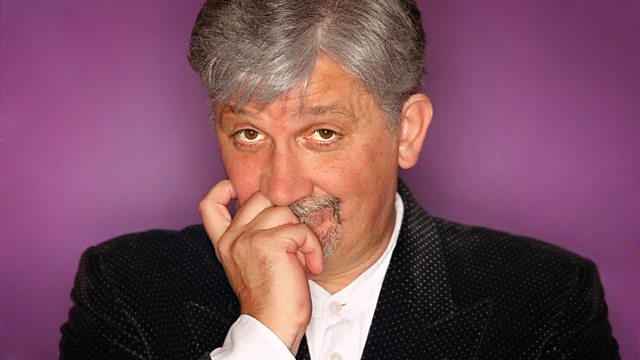 17/03/2013
St Patrick's Day and the celebration of Ireland in Song permeates most of this week's show but Russell opens with a Number One hit of exactly sixty years ago from an artist still performing today - Tony Bennett.
He recorded 'Rags To Riches' in the CBS Studios on 30th Street, New York, on March 17th 1953. After which, we're off among the shamrocks and shillelaghs: We hear 'A Great Day For The Irish' sung by Judy Garland in a recent release of her December 1960 concert in Amsterdam. We hear Bunny Berigan's instrumental version of 'The Wearin' Of The Green' arranged by Joe Lippman and featuring some virtuoso playing by Bunny and his trombonist Nat Lobovsky. And we hear 'McNamara's Band', the famous Bing Crosby recording from December 1945 with The Three Jesters.
Moving away from Ireland, Russell introduces a curio from the team who wrote many of Crosby's hits; It's something of a rarity that we found in the BBC Gramophone Library, not out yet on CD or even LP: Sung by Dinah Shore, it's called 'Pakistan' - the writing team being Johnny Burke and Jimmy Van Heusen. Russell follows this with one of their big ones: 'But Beautiful', which Rosemary Clooney sings and, returning to the Irish theme, sends a recommendation to the Irish-American Hall of Fame to remember to honour the too-under-celebrated songwriter Walter Donaldson. We hear his 'You're Driving Me Crazy' sung by Marilyn Moore. Ms Moore's son, guitarist Joe Cohn, is next as part of the Harry Allen-Joe Cohn Quartet and singers Kilgore & Erickson with 'I've Never Been In Love Before' before the final theme of the show - the life of singer Hannah Williams, which Russell documents and illustrates from the '20s to the '40s, closing with one last Irish Tin Pan Alley song from Dick Haymes - 'Twas Only An Irishman's Dream.
Last on