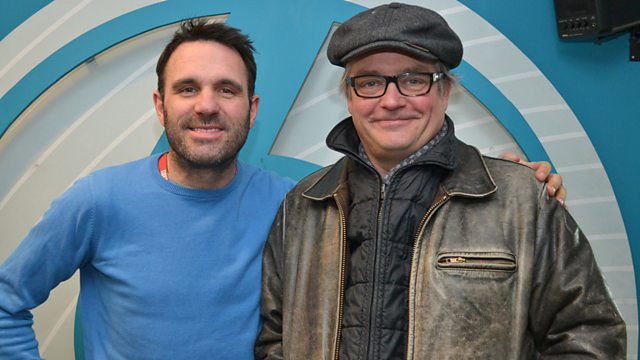 With Charlie Higson and Peter Serafinowicz
Comic genius Charlie Higson, writer behind some of the most iconic sketches for the Fast Show and gags for The Smell of Reeves and Mortimer, joins Shaun for a chat about making people laugh for a living. And who knows, maybe Swiss Toni will make an appearance too.
Most recently Charlie, and his writing partner Paul Whitehouse, co-produced the controversial and award-winning spoof radio series Down the Line for BBC Radio 4, in which they also both performed, which became the television comedy series Bellamy's People, on BBC 2, inspired by the Radio series.
Peter Serafinowicz keeps the comedy coming as he takes on Shaun's most infamous feature - the evangelical Song of Praise.
Plus Professor Brian Cox pops up for his weekly science chat.
Last on