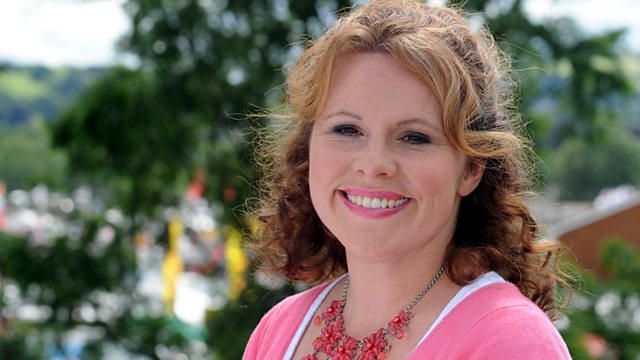 10/03/2013
The rural news magazine for those who live and work in the Welsh countryside.
Last on
Neonicitinoids, Arctic Alpines and a Host of Golden Daffodils
A crucial vote by EU agriculture ministers determining the future of neonicotinoid pesticide use in the UK is due this week. The planned vote, delayed from last month, follows a report by the European Food Safety Authority scientists which identified a "number of risks" posed by these pesticides to bee health. The debate about whether to ban them has been rumbling on and strong campaigns have been running "to Keep Britain Buzzing" with bees but farmers and growers have been defending their use.
Time to roll out the red carpet - the countryside oscars are being held this week, an annual event organised by the Countryside Alliance to recognise achievement among rural businesses. Finalists from Wales will include William Lloyd Williams butchers from Machynlleth, Hootons Home Grown from Anglesey, Henllan Village Shop from Denbighshire and The Gower Brewery from West Glamorgan. But I went to Pembrokeshire to visit the Welsh Rural Enterprise winner - Capestone Organic Poultry, near Haverfordwest..
It must be awards week because - each year the Ministry of Justice, supported by a partnership of churches runs a biodiversity competition with different categories for prisons and for community payback schemes across England and Wales. Amongst this year's qualifiers is the Ugly House owned by the Snowdonia Society . Amongst this year's qualifiers is the Ugly House owned by the Snowdonia Society where trustee Margaret Thomas welcomes Martin Trigg from the probation service and his gang of payback volunteers as they get stuck into some woodland management.
With the ongoing horsemeat scandal and issues such as fly-grazing the horse passport has come under increasing scrutiny. The minister in charge of agriculture in Wales, Alun Davies has called for the return of tighter controls on the movement of horses - scrapped last year by the UK government.  DEFRA has conceeded the horse passport issuing system needs improvement and they're working with the Equine Council for Health and Welfare. We hear from the president of the BVA who is calling for all horses to be microchipped.
They've survived the ice-age but they're still under threat - some of Wales' rarest plants are getting a helping hand from a new project at the National Botanic Garden. The landscape of Cwm Idwal in Snowdonia is home to a unique set of arctic-alpines but some species need a helping hand. Rachael Garside visits the garden to see how these plants are being conserved for the future.
And staying with flowers... St David's Day has been and gone, but the daffodils are now coming out in force around Wales. And one town has several thousand more than previously. A group of volunteers in Llandudno have begun a project to plant a quarter of a million daffodils in three years. They're aiming to make the resort the "daffodil capital of Wales", and help increase the town's profile with tourists. And this spring, the first of their newly planted bulbs are coming into flower.