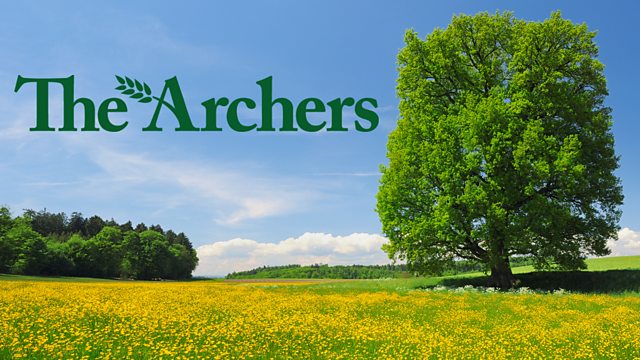 14/03/2013
Brenda's had another horrendous day with Lilian and doesn't want to listen to Tom talk about his ready meals - she needs a drink.
David asks for Pip's help, but she has an assignment she has to finish by tomorrow. He's not happy and Ruth agrees Pip shouldn't leave everything to the wire. Pip doesn't see the problem. Josh helps feed the young stock, despite having other responsibilities including the hens and homework. David appreciates his help.
As David and Ruth flop onto the sofa, they hear Pip leaving. Ruth assumes she's finished her assignment. David reckons she would have had time to help him then. Ruth points out that Pip's on holiday from next week, so she'll be able to help more.
But when Pip bumps into Tom and Brenda in Borchester, she tells them she's looking forward to some time to herself, and with Spencer. And it's clear she hasn't finished the assignment yet.
Tom and Brenda end up in Jaxx. Brenda orders a jug of the strongest cocktail, then goes to chat to a friend. Kirsty senses an atmosphere and asks Tom what's wrong. Kirsty doesn't agree that Lilian's the problem. She tells Tom he's too fixated with his business to see he's got one very unhappy girlfriend.
Last on