Celestial Bodies
When two spectacular comets appeared in the night sky in 1664 and 1665, many feared they were harbingers of doom. Not long afterwards, the Great Plague and the Great Fire were visited on London.
Lisa Jardine has been looking upwards this week in an attempt to catch sight of the Pan-Starrs comet, which is thought to have been hurtling towards the sun for millions of years. Later this year, another comet is expected to grace our skies.
Her concern is not that they might bring with them a modern day plague, but whether we have learned the lessons early astronomers taught us about sharing scientific information.
Last on
A Point of View: Crowd-sourcing comets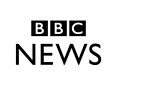 Astronomers in the 17th Century understood the value of sharing information in order to plot the path of comets. Now modern science is using the internet to follow their example, says historian Lisa Jardine.