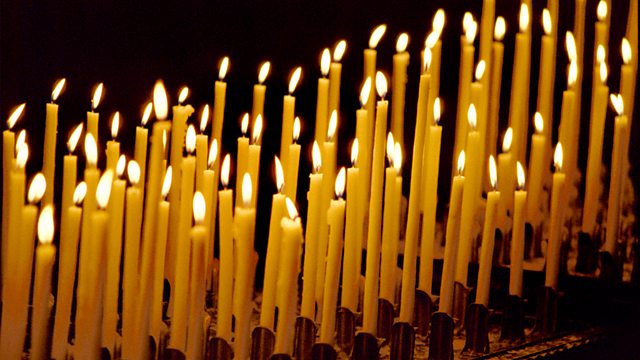 14/03/2013
A spiritual comment and prayer to begin the day with the Revd Sharon Grenham-Toze.
Last on
The Revd Sharon Grenham Toze
Good morning.
I grew up thinking I was pretty rubbish at maths. Well, as an adult I've come round a bit, and I can still manage long division in my head, so maybe I wasn't so useless after all! But it still amazes me that two of my children are maths whizzes, and more than that, they love the patterns and intricacies that mathematics contains.
Today, the 14th day of the 3rd month, is 'Pi Day' – an international celebration of the mathematical constant, often approximated to 3.14, that allows us to calculate the area of a circle. This number was first used by Babylonian mathematicians about 4000 years ago, and to date has been calculated to over a trillion digits. But because pi is an infinite number, we'll never get to the end of it. Some of the greatest mathematical minds in history have been fascinated by pi, so it's perhaps fitting that Pi Day is celebrated on Albert Einstein's birthday.
Something as random and infinite as pi shows us the depth and intricacy of a universe which we have barely begun to penetrate with our understanding. Even for a non-mathematician like me there's a wonderful mystery to it, and humour in the fact that even the greatest minds can still be left trailing!
So Infinite God we give thanks for this wonderful, confounding universe, and for our own minds, forever reaching out to pursue great ideas. We pray that the deep thinkers of science and philosophy, mathematics and theology may work together to help us uncover more, and marvel at the beautiful, boundless gift of life. Amen.