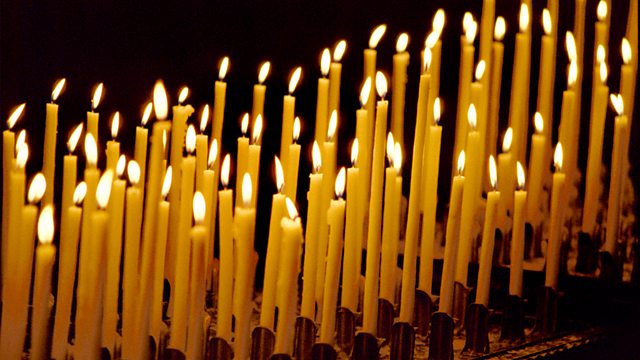 15/03/2013
A spiritual comment and prayer to begin the day with the Revd Sharon Grenham-Toze.
Last on
The Revd Sharon Grenham-Toze
Good morning.
'Beware the Ides of March.' A phrase full of foreboding, forever linked with the day in March 44BC that Julius Caesar was assassinated. Some dates go down in history as days to send a shiver down our spine.
Who doesn't remember the terrible events of 9/11? Then there's the resonance of the 11th day of the 11th month, marking Armistice Day at the end of the First World War. Less solemn perhaps, but many will remember the barely suppressed panic as the year 2000 approached, and again at the end of last year the hype about the end of the world supposedly predicted by the Mayan calendar. On a much more personal and individual level we all have days that hold a particular meaning for us – anniversaries of meetings, partings, births and deaths, first and lasts.
If the day holds an especially negative memory for a nation or a family, it tends to overshadow everything else that happens on that day in the future, and can even interfere with the very necessary process of moving on from grief or anger. But when Gordon Wilson publicly forgave his daughter's killers after the Enniskillen bomb in 1987 he not only decided that the terrible events of the day would not hold him forever in the past, he was also key in the change of mindset that eventually led to the Northern Ireland peace process.
And so Lord of Time and Eternity, we ask for grace to accept each new day as a chance for peace and loving our fellows. We pray for the strength to acknowledge great sorrow and yet move into a hopeful future. Amen.