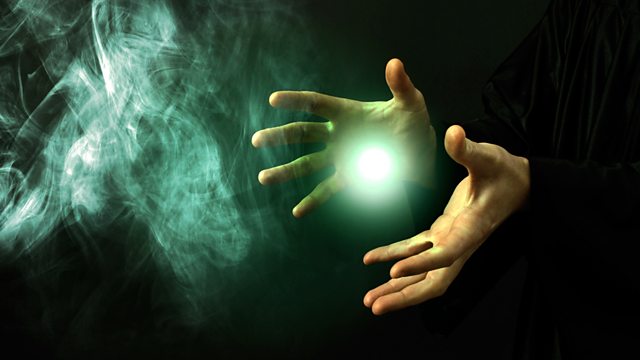 Adapted by Robin Brooks.
Terry Pratchett's many Discworld novels combine a Technicolor imagination with a razor sharp wit, especially when he rewrites Faust as spotty teenage demonologist Eric.
2/ 4 Young Eric Thursley wants to rule the world, and junior wizard Rincewind actually manages to magic him up a tribal kingdom among the Tezumen, in the rainforests of Klatch. But all that changes when they meet the Tezumen's bloodthirsty deity: Quetzovercoatl.
Rincewind ..... Mark Heap
Eric ..... Will Howard
Parrot ..... Ben Crowe
Ponce Da Quirm ..... Jack Klaff
Demon King Astfgl ..... Nicholas Murchie
Screwpate ..... Michael Shelford
Quetzovercoatl ..... Robert Blythe
Narrator ..... Rick Warden
Director ..... Jonquil Panting.
Last on