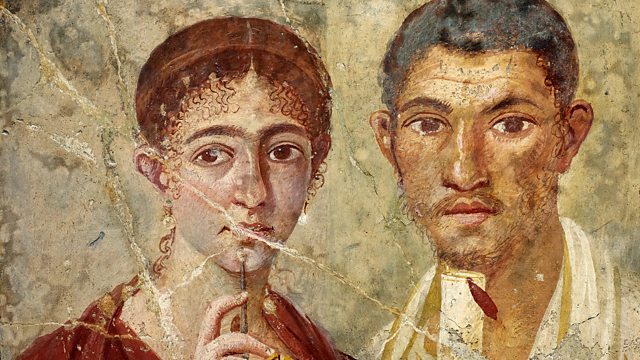 Pompeii at the British Museum; maths in music; new literature prize
Listen in pop-out player
With John Wilson.
Life and Death in Pompeii and Herculaneum is the British Museum's giant examination of daily life in the cities destroyed when Mount Vesuvius erupted in AD 79. John takes an advance peek at the exhibition ahead of its opening with curator Paul Roberts.
A new prize for literature in English by writers from around the world is being launched at the British Library today. John meets one of the founders of the new prize, Andrew Kidd and one of the authors supporting the award, Kamila Shamsie, and wonders whether the prize was founded in response to the 2011 Man Booker shortlist.
In the Flesh is a new BBC3 drama which imagines life after a zombie apocalypse, and how former zombies try to fit back in to the community. Writer Natalie Haynes reviews.
The Curious Incident of the Dog in the Night Time transfers to the West End this week and composer Adrian Sutton's score plays a prominent role in the production. What may not be so obvious are the mathematical rules he has hidden in the score, an attempt to stay true to the protagonist's love of prime numbers. Adrian and mathematician Marcus du Sautoy, who is holding a forthcoming event about the maths in Mozart's The Magic Flute, discuss the musical appeal of prime numbers.
Producer Ellie Bury.
Last on
Pompeii at the British Museum
Main image: Wall painting of the baker Terentius Neo and his wife. From the House of Terentius Neo, Pompeii. AD 50 to 79.
Copyright: Soprintendenza Speciale per i Beni Archeologici di Napoli e Pompei / Trustees of the British Museum.
Featured in...
Magazine programme on the worlds of arts, literature, film, media and music.