Yael Farber, Kevin Fong, John Agard and Carlos Reygadas
What does a nineteenth century Swedish play have to say about post-apartheid South Africa? Samira Ahmed talks to director Yael Farber about her re-working of Strindberg's Miss Julie.
How far should we push the limits of human survival in medicine and in exploration? Samira asks why we are compelled to explore our physical and physiological limits and how it may benefit us, in a discussion with doctor of medicine Kevin Fong, and philosopher Andy Martin.
We'll also hear from the poet John Agard who is being awarded the Queen's Gold Medal for Poetry. Previous recipients have included W. H. Auden, John Betjeman, Philip Larkin and Stevie Smith.
And Samira will also be talking to the Mexican film maker, Carlos Reygadas who won the best director award at Cannes last year. His latest film, Post Tenebras Lux, is strongly autobiographical and like his previous work is by turns both beautiful and brutal.
Last on
Carlos Reygadas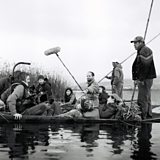 Post Tenebras Lux directed by Carlos Reygadas is released in UK cinemas on Friday 22 March 2013, certificate 18.
Kevin Fong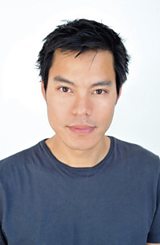 Extremes: Life, Death and the Limits of the Human Body written by
Kevin Fong
is published by Hodder & Stoughton on Thursday 14 March 2013.
Yael Farber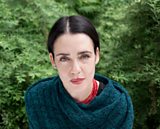 Mies Julie
written and directed by Yael Farber is on at Riverside Studios, London from Wednesday 13 March until Sunday 19 May 2013.