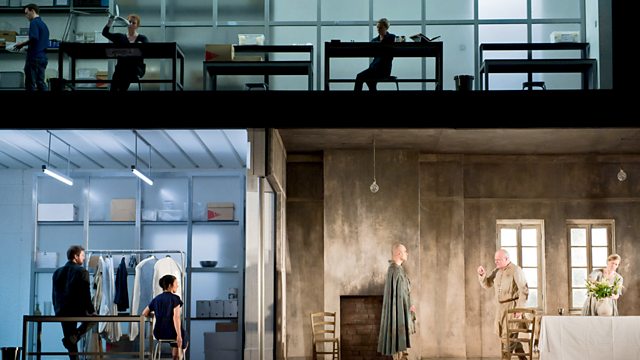 Julia O'Faolain, Written on Skin, The Revolt of Islam, Non-judgemental language
Listen in pop-out player
Matthew Sweet talks to the Booker nominated novelist Julia O'Faolain about her memoir of growing up with her writer parents, Eileen and Sean, in the period after Ireland's Civil War when her father was Director of Publicity for the IRA and a dissident challenging Church and State.
And 'Written on Skin', George Benjamin's first full length opera is being staged at the Royal Opera House in collaboration with the librettist Martin Crimp. Our reviewer Helen Wallace gives her verdict on this new opera.
'The Revolt of Islam' was regarded as Shelley's most scandalous poem with its themes of incest and attacks on religion. Before it could be published in 1817 the poem had to be censored. New information has now revealed that it was not the poet himself who cut the offending material. Professor Nora Crook joins Matthew Sweet to explain how she has tracked down the true identity of the censor.
And is the use of words like 'unacceptable' or 'inappropriate' a way of society avoiding moral responsibility for things that would be more accurately described as unjust and wrong?
Join Matthew Sweet on Night Waves here on Radio 3 at ten o'clock.
Last on
Trespassers
Trespassers: A Memoir, by Julia O'Faolain, is published by Faber.
Written on Skin
Written on Skin is on at the Royal Opera House in London until 22nd March.
Episode image: © ROH / STEPHEN CUMMISKEY