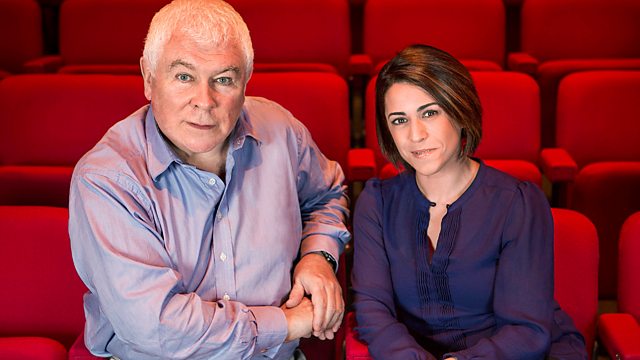 Laurence Cummings, Jan Vogler, Patrick Gallois
Sean Rafferty presents a packed programme of live music as his guests include top Baroque performer Laurence Cummings, directing students from the Royal College of Music in Handel's opera Imeneo as part of the 2013 London Handel Festival. They will be giving us a preview live on the show.
Sean welcomes cellist Jan Vogler, known for his acclaimed cross-genre collaborations, to the studio to play live Bach for us, and French flautist Patrick Gallois is joined by his recital partner Maria Prinz to perform ahead of a concert at the Purcell Room.
Also today, as part of the Radio 3 Baroque Spring season for Comic Relief, the first of a week-long series on In Tune:
Beastly Baroque for Comic Relief
Eavesdrop on the extra-musical difficulties encountered by Bach, Lully, Monteverdi, Purcell and Handel, as Simon Russell Beale stars as five of the greatest Baroque composers. Fun family listening, also featuring Felicity Duncan, Philip Pope, and Mitch Benn.
1/5. 'Battling Bach' - Despite his prodigious output, the great Johann Sebastian always seems to find time to be engaged in a fight of some sort. And have more children. Fun family listening, starring Simon Russell Beale as Bach, with Felicity Duncan, Philip Pope, and Mitch Benn.
Main headlines are at 5pm and 6pm.
In.Tune@bbc.co.uk
@BBCInTune.
Last on
Handel's Imeneo at the RCM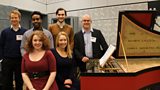 Director Laurence Cummings and RCM students gave us a sneak preview of their Handel opera
Cellist Jan Vogler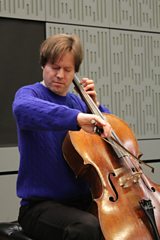 Jan Vogler performed Bach live in the studio
The RCM's production of Handel's Imeneo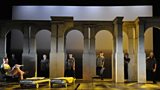 Production picture from Imeneo at the RCM
(c) Chris Christodoulou
The RCM's production of Handel's Imeneo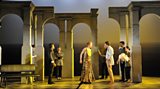 Production photos from the RCM's production of Imeneo
(c) Chris Christodoulou