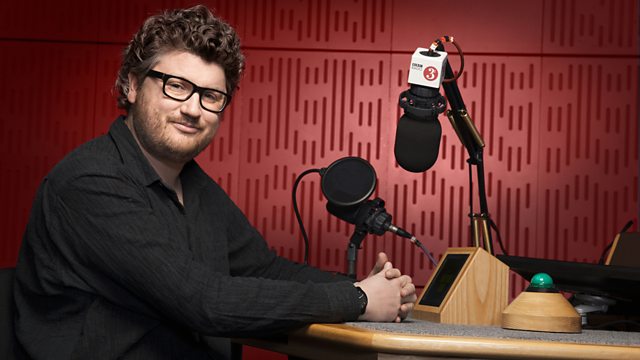 Peter Bazalgette
Listen in pop-out player
Tom Service meets Sir Peter Bazalgette, the new Chairman of Arts Council England; and reports on a competition launched to find a design for one-handed musical instruments.
Last on
Music Teaching Under Scrutiny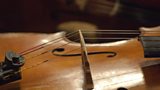 Specialist music schools have been in the news recently for all the wrong reasons – convictions for and allegations of sexual abuse at music schools and conservatoires have made headlines and it's put one to one music teaching under scrutiny.
Tom Service talks to cellist and teacher Zoe Martlew and Professor Susan Hallam of the Institute of Education about the complexities of the teacher pupil relationship in instrumental lessons, the responsibilities of educational institutions in protecting both their pupils and staff, and the ramifications of these allegations for the future of one to one teaching.
If anyone listening has been affected by the issues we have discussed, there is information about organisations which can provide advice or support about sexual abuse and other issues on our Actonline website at bbc.co.uk/actionline/
Peter Bazalgette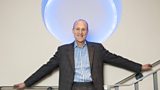 Former chair of English National Opera Sir Peter Bazalgette has recently succeeded Dame Liz Forgan as Chair of Arts Council England. In his 30 year career in television he was involved in bringing Ready Steady Cook, Ground Force and most notoriously Big Brother to British screens. President of the Royal Television Society, he has also served as a non-executive director of the Department for Culture, Media and Sport. 
Just a few weeks into the job Peter talks to Tom about the challenges facing the Arts Council as it implements extensive cuts, and his vision for music provision throughout the UK.
Photo: Peter Bazalgette. Philippa Gedge photography 2013
Dear Dorothy…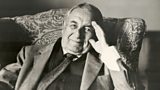 Russian born Nicolas Slonimsky was a Renaissance man in the world of twentieth century music. Composer, conductor, critic, and lexicographer, he wrote many books including the influential 'Thesaurus of Scales and Melodic Patterns' and his 'Lexicon of Musical Invective'. As he travelled the world championing the works of the American avant-garde, he wrote home to his wife the art critic Dorothy Adlow, recounting his adventures everywhere from Paris and Berlin to Havana and Buenos Aires. Their daughter Electra Slonimsky Yourke has edited a new volume of these letters. 
Tom talks to Electra about her parent's colourful relationship, and to critic of the LA Times Mark Swed who studied under Slonimsky in 1965, about the polemicist's unique place in American musical history.
'Dear Dorothy: Letters from Nicolas Slonimsky to Dorothy Adlow' is available now from University of Rochester Press
Change in Venezuala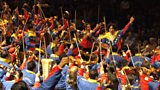 This week saw the death at age 58 of the populist leader of Venezuala Hugo Chavez. Over his 14 year presidency Chavez embraced the phenomenon of El Sistema – the vast network of regional music schools and youth orchestras that are a major source of national pride – and his administration footed almost the entire annual operating budget of the organisation. 
In the wake of Chavez' death Tom talks to musicologist Geoff Baker about the politicisation of El Sistema under Chavez, who once described classical music as 'the music of the oppressor', and the prospects for its future should the opposition party come into power at the next election.
Find out more about Geoff Baker's research into El Sistema here
Photo: Simón Bolívar Symphony Orchestra of Venezuela at the BBC Proms, August 2007. c Susi Burn
The One Handed Musical Instrument Trust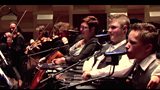 There is presently no orchestral musical instrument that can be played with one hand. Any deficiency in one hand or arm makes traditional instruments unplayable, and as a result hundreds of thousands of people with disabilities in the UK, and millions across the world, are excluded from music making. The One Handed Musical Instrument Trust is seeking to address this in a number of ways, including a recently announced competition challenging technologists, inventors, and instrument makers to design and build one-handed instruments that can emulate any of those used in the classical orchestra. The best will be awarded the world's most prestigious prize for creative technology, a Prix Ars Electronica. 
Stephen Hetherington who founded the trust talks to Tom about the need for this new approach to instrument design, and about his inspiration – his teenaged daughter Amy.
Find out more about the One Handed Musical Instrument Trust
Photo: Three disabled musicians playing hands-free flutes. "Magic Flutes" by creator Ruud van der Wel. Taken from a short film by My-Breath-My-Music.