Mali: Europe's Terror Threat
The French authorities acknowledge their intervention in Mali has made them terrorist target number one. In recent weeks, the country has raised its threat level - with high visibility police patrols at tourist destinations and government buildings - and a number of people suspected of planning to join Islamic extremists in Mali have been arrested.
Jenny Cuffe examines concerns in France both about the rise of Islamist extremism and the tough action the authorities are taking in response. Last October, police uncovered bomb making equipment following a grenade attack on a Jewish butchers in Paris. Eight months earlier, extremist Mohamed Merah killed three soldiers and a rabbi and three children outside a Jewish school in Toulouse. Meanwhile more than 100 imams deemed to be dangerous have been deported in the last ten years and several more are currently under threat of being expelled.
The programme also examines the threat to the UK. Jihadist groups in North Africa have warned that they will target supporters of the French action in Mali. The British Government is currently seeking to deport a number of Algerian terror suspects and authorities are also investigating reports that a British man has been arrested trying to make his way to join jihadists fighting in Mali.
Presenter: Jenny Cuffe
Producer: Paul Grant.
Last on
READ THE PROGRAMME TRANSCRIPT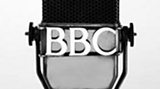 As French troops continue fighting in Mali, jihadist groups warn of terror attacks against France and its supporters. Jenny Cuffe examines the threat both in France and the UK.