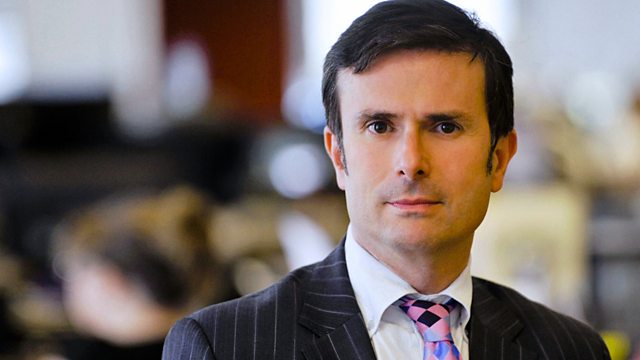 Robert Peston and Bernadine Evaristo
Listen in pop-out player
Writer Bernadine Evaristo and BBC Business Editor Robert Peston join Harriett Gilbert to discuss the merits of books about infanticide, an inter-racial love affair and growing up as one of the Mitford girls.
Bernadine Evaristo has been described as as 'one of Britain's most talented, innovative and successful contemporary writers', drawing on her dual heritage and London roots to energise and inform her work. Her seven books include 'The Emperor's Babe' and 'Blonde Roots'. Her choice for 'A Good Read' is 'The Boy Next Door' by Irene Sabatini, the story of a turbulent love affair between a mixed race girl and her white, casually racist, neighbour, set in newly independent Zimbabwe.
Robert Peston is the BBC's Business Editor, a multi-award winning journalist and writer. He chooses a book by his late wife, Sian Busby which explores the true story of a distressing family secret. Her great-grandmother was sent to Broadmoor for the murder of twin babies in 1919, whom she drowned in a bathtub when suffering from post-natal depression. Busby's book 'The Cruel Mother' explores the personal and historical context of the story.
Harriett's choice this week is 'Hons and Rebels' by Jessica Mitford, a memoir of her eccentric upbringing and approach to life as a controversial writer, civil rights activist and political campaigner.
Producer...Mary Ward-Lowery.
Last on
BOOKS FEATURED IN THIS PROGRAMME
The Boy Next Door by Irene Sabatini
Plublished by Hodder
The Cruel Mother by Sian Busby
Published by Short Books
Hons & Rebels by Jessica Mitford
Published by Phoenix Books
Bernadine Evaristo