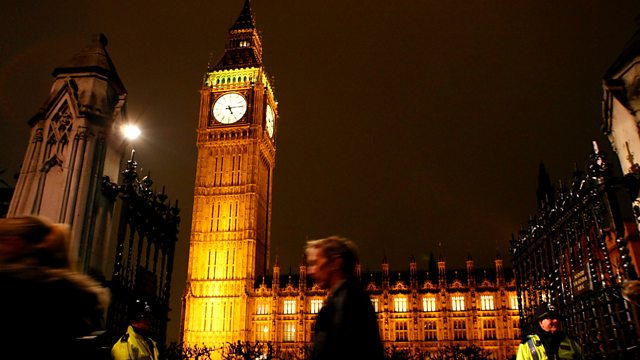 11/03/2013
Opposition MPs keep up their attack on the Government's reductions to housing benefit for tenants who have spare bedrooms --- what Labour has termed the 'bedroom tax'. Sean Curran is watching in the Commons, as the Work & Pensions Secretary Iain Duncan Smith accuses Labour MPs of being like 'monkeys jumping around'.
Also on the programme:
* Peter Mulligan reports on a new deal for delivering humanitarian aid to developing countries.
* Simon Jones covers a Commons debate on the Bill that splits retail banking from so-called 'casino' banking.
* Alicia McCarthy follows peers exchanges on changes to legal aid.
Last on