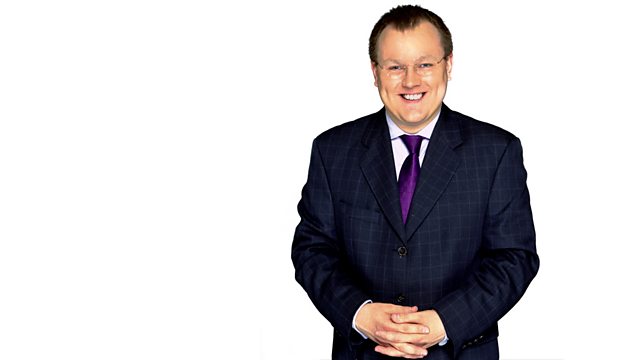 10/03/2013
Banking on Government. This week, we hear from Barclays' Chief Executive of Retail and Business Banking, Ashok Vaswani. Banks say the government's Funding for Lending Scheme is making it through to lenders but our entrepreneur this week says she didn't even consider going to the banks. Charlotte Knight, Founder of dip company, G'NOSH, secured capital from investors, helped by an HMRC scheme. Plus, Economist Diane Coyle guides us through the big business stories of the week and tells us why she's happy to see a cap on bank bonuses. And we look at doing business in China, bonuses, apprenticeships and the best time to apologise.
Last on
Ashok Vaswani, Chief Executive for Retail and Business Banking at Barclays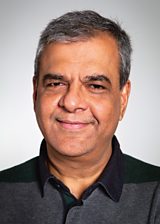 Ashok Vaswani is the Chief Executive for Retail and Business Banking at Barclays. The business serves over 15 million retail and small business customers across the UK.
Ashok was born in India and graduated from Bombay University and has post graduate degrees from both the Institute of Chartered Accountants of India and the Institute of Chartered Secretaries of India.
He spent twenty years with Citigroup, his last position being Chief Executive, Asia Pacific. Ashok then became a partner with private equity firm - Brysam Global Partners, which was focused on building businesses in emerging markets.
He joined Barclays in 2010, managing the credit card business across the UK, Europe and the Nordics. He went on to manage Barclays in Africa and his most recent role was Chief Executive for UK Retail and Business Banking.
Ashok is married and has one daughter.
Charlotte Knight, Founder and Managing Director of G'NOSH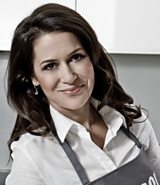 Charlotte Knight is the founder of G'NOSH dips.
She previously worked in the Banking and IT sectors. Charlotte saw a lack of choice of fresh dips in the supermarkets and started making dips in her kitchen, free from preservatives and artificial flavourings.
A year into the business, Charlotte's products are sold by Harvey Nichols, John Lewis and Ocado, with a view to sell in supermarkets.
Charlotte has two children and lives in London.
Diane Coyle, Enlightenment Economics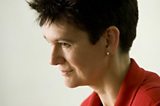 Economist and author Diane Coyle runs the consultancy Enlightenment Economics. She specialises in competition policy, network markets and the economics of new technologies and globalisation.
She is Vice Chair of the BBC Trust and is a member of the Migration Advisory Committee. Diane was a member of the Browne Review of higher education funding and was on the Competition Commission for eight years. Diane is also a visiting professor at the University of Manchester.
Diane was previously Economics Editor of The Independent and before that worked at the Treasury and in the private sector as an economist. She has a PhD in economics from Harvard.
Iris Cai, Founder and Director of Positive Speaking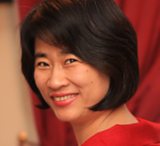 Iris Cai is the Founder and Director of Positive Speaking, teaching language and culture to business people working with China.
Before moving to London, Iris was a Finance Manager at WPP Group in China and also Saatchi & Saatchi China.
Iris has also published a series of articles in the "UK-Chinese Times" to promote understanding of Chinese ancient wisdom and traditional values.
Iris received a Mu-Lan Achievements Award, which celebrates Chinese women's achievements in the UK, at House of Lords, London in October 2009.