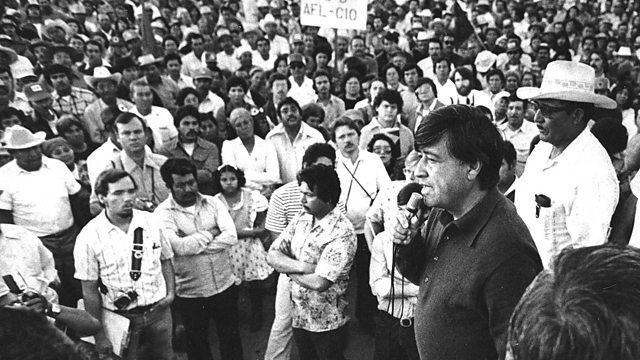 Cesar Chavez - Yes We Can!
Listen in pop-out player
In March 1966 Mexican-American farm workers staged a protest that inspired the Latino civil rights movement in the USA. It was led by Cesar Chavez and Dolores Huerta. Chavez died in 1993 but Dolores Huerta has been speaking about their long struggle against California's grape growers, and about the phrase that came to signify their movement "si se puede - yes we can".
Photo: Cesar Chavez in 1979. AP
Last on