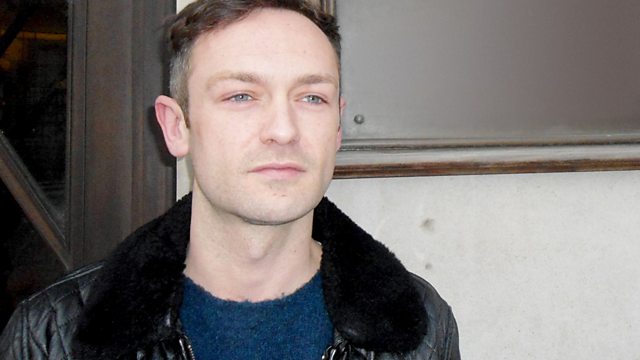 Winston's Wish
Listen in pop-out player
Ben Brooks-Dutton, who has been helped by the charity, presents the Radio 4 Appeal for Winston's Wish.
Reg Charity:1061359
To Give:
- Freephone 0800 404 8144
- Freepost BBC Radio 4 Appeal, mark the back of the envelope Winston's Wish.
Last on
Winston's Wish
Winston's Wish, the charity for bereaved children, was established in 1992 to meet the needs of bereaved children and their families.
It is a sad fact that every 22 minutes a child in Britain is bereaved of a parent. This equates to over 24,000 newly bereaved children each and every year. The death of a parent or sibling is one of the most fundamental losses a child will ever face. Studies show that if childhood grief is not dealt with appropriately it can have a deep and lasting effect on a child's emotional well-being and cause problems later in life.
Winston's Wish helps children rebuild their lives after the death of a parent or sibling, enabling them to face the future with confidence and hope. We offer a wide range of practical support and guidance to children, families, professionals and anyone concerned about a bereaved child. We know from experience that the right support offered at the right time can have a life-changing impact on bereaved children and young people. 
Our professionally qualified clinical practitioners help children and their families before, during and after bereavement so they can understand fully the nature of loss and cope better throughout the grieving process. We believe that expressing grief is a healthy response to death for children as well as adults. We therefore encourage children and families to share their feelings with each other so they can talk confidently about their bereavement. This approach is based on many years' experience, sound research and evaluation.

10 ways to remember your Mum on Mother's day
Celebrations such as Mother's Day can be a particularly difficult time as it heightens the absence of a mother for children. 
It would be easy to think that the best way to protect children from further sadness is to not mention the day or try and distract children from it. What we know from all the many families we have met with at Winston's Wish over the past 20 years is that children still want to remember their mothers and the relationship they had with them. Children will be thinking about the fact that their Mum has died, even if nobody mentions it to them.
 We've suggested 10 ways to remember Mum on Mother's Day. Read them here
Staff, volunteers and young people at a Winston's Wish residential weekend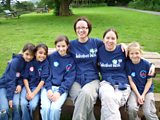 Winston's Wish balloon release at residential weekend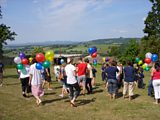 Winston's Wish clinician taking calls on the Helpline
Join our Facebook Community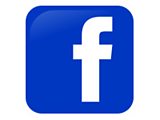 The place where you can find out more about the charities you support and ask them how they are spending your donations.