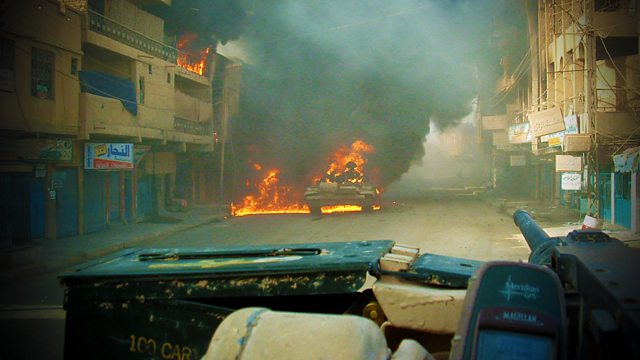 Iraq Tales: What the Army Learned
Listen in pop-out player
Chris Parry delves into the US army's unique oral history archive of the Iraq war. Recorded during the war, these oral histories chronicle what the men and women who fought the war thought about it. What was going right? What was going wrong? And what lessons are they learning for the future?
The US army has sent military history detachments into every battle since the Second World War. Now, on the tenth anniversary of the invasion of Iraq, Archive on 4 has been given unprecedented access to the recordings for the early months of the Iraq war. The interviews reveal fascinating new insights into the conflict, based on contemporaneous views from the front-line, unaffected by hindsight.
A former leading strategist for the British military and Rear Admiral, Parry himself analysed and produced the official lessons for the British armed forces immediately after the war. In this programme he explains how the US Army uses these combat histories to derive lessons from conflicts.
He also tracks how its Center for Military History ensures that the lessons are applied and, with these oral histories, evolve into military doctrine. With access to everyone from the commanding general of coalition land forces to the logisticians and transport corps supporting the campaign, this programme presents a gripping picture of a modern army at war.
Producer: Giles Edwards.
Last on
Writer and broadcaster John Kampfner looks at the global consequences of war in Iraq.