Last on
A' gluasad chun na roinne prìobhaidiche ann an Cosobho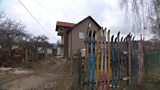 Tha còig bliadhna ann bho ghairm Cosobho i fhèin neo-eisimeileach.    An dèidh bliadhnaichean riaslach agus stiùireadh eadar-nàiseanta, tha an stàite às òige san Roinn Eòrpa a-nis a' dèanamh barrachd air a ceann fhèin.  'S e fear de dh'amasan an riaghaltais gnìomhachasan poblach a chur dhan roinn phrìobhaidich, 's iad a' sùileachadh buannachdan mòra an cois sin.  Ach, tha casaidean gan togail mu na cùmhnantan a tha thathas ag aontachadh, co leis a tha cuid dha na gnìomhachasan, agus coirbteachd.  Tha ceistean seilbh air a bhith na chnap-starra do dh'aon phròiseict mhòr ann an iar dheas na dùthcha.   Thar an fhichead bliadhna mu dheireadh, tha Ionad-sgithidh Bhrezovica air a dhol bhuaithe.   Tha plana ann an t-àite a leasachadh gu mòr, ach, mar a fhuair Eòrpa a-mach chan eil a' chùis sìmplidh leis gu bheil Riaghaltas Sherbia agus Chosobho ag ràdh gur ann leotha-san a tha an t-ionad.
Privatisation in Kosovo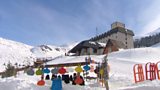 Five years ago Kosovo declared independence.  Following years of unrest and international intervention Europe's newest state is now handling more of its own affairs.  One of the government's aims is to privatise publicly owned companies and enterprises.  But questions have been raised about contracts that have been agreed, who owns some of the companies and corruption.  A dispute over ownership has been a barrier to the progression of one project in south west Kosovo.  In the past 20 years, the Brezovica Ski Resort has declined greatly.  There is a plan for a major redevelopment, but as Eòrpa discovered progress has not been straight forward as the Serbian and Kosovar Government say the resort belongs to them.
Credits
| Role | Contributor |
| --- | --- |
| Producer | Rebecca MacLennan |
| Producer | Rebecca MacLennan |