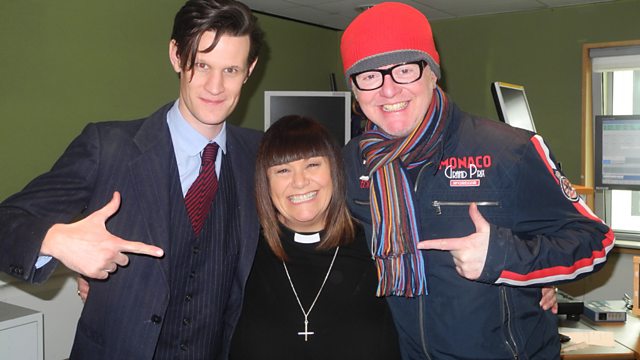 25 Years of Comic Relief
We celebrate Red Nose Day with a little help from Matt Smith and French and Saunders!
How much havoc will these loud ladies cause when they stop by the Breakfast studio?
With Red Nose Day upon us, we celebrate the charity's quarter of a century milestone with laughs aplenty with the troublesome twosome!
And the delightful Doctor Who actor, Matt Smith, gets involved in the fun as our fantastic Friday guest! Ahead of the travelling Time Lords return to our screens on 30th March, we hear from the eleventh actor to play this iconic role and find out more about the upcoming series.
Don't forget to get involved and 'Do Something Funny for Money!' www.rednoseday.com
And it's the final challenge for Miranda Hart for Comic Relief!
Last on
The latest on the final day of Miranda's amazing mission to raise money for Comic Relief.

Find out how to sponsor Miranda and donate to Comic Relief 2013 online or by SMS.