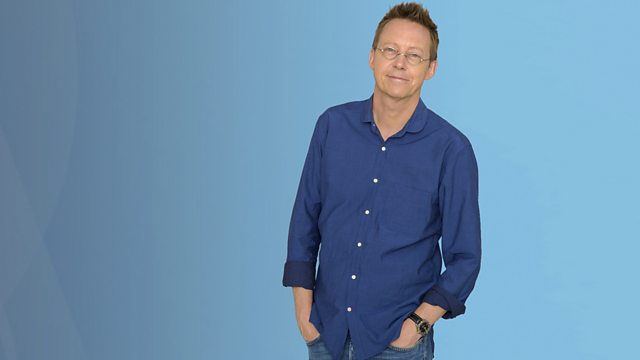 Radio 2 Book Club - Edward Kelsey Moore
Simon and the team discuss another great read in The Radio 2 Book Club. This week's selection is The Supremes At Earls All-You-Can-Eat by Edward Kelsey Moore. We'll be chatting to Edward and hearing the thoughts of our listener review panel.
There will also be a brand new Confession, Homework Sucks and your oldie suggestions.
Plus, Matt Williams will have the latest sport and Rebecca Pike has the money news.
Last on
Get the latest on Day One of Miranda's amazing mission to raise money for Red Nose Day.

Find out how to sponsor Miranda and donate to Comic Relief 2013 online or by SMS.
Book Club - The Supremes At Earl's All-You-Can-Eat by Edward Kelsey Moore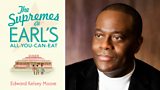 Edward will be on Drivetime from 1800 to talk about his book:
About The Book
Pull up a chair by the window table at Big Earl's diner and meet the 'Supremes': three women from Indiana, who've been best friends since their high-school days in the Sixties.

There's Clarice, a pious wife and mother who does everything out of love and is struggling with her husband's infidelity; spirited Barbara Jean, who breaks all the rules and must confront the tragic reverberations of a youthful love affair; and stubborn Odette, whose fearlessness has saved her friends many times, but who now faces a terrifying situation of her own . . .

Over iced tea and pecan pie, through forty years of marriage, children, happiness and the blues, facing challenges to their friendship through the turbulent civil rights movement and beyond, the inseparable trio take on the world together. A fantastic page-turner full of warmth and heart, and a beautiful ode to the power of friendship, THE SUPREMES AT EARL'S ALL-YOU-CAN-EAT is one of those rare books you'll want to press on all your friends . . .
About Edward
Edward Kelsey Moore lives and writes in Chicago, where he also enjoys a career as a professional cellist. THE SUPREMES AT EARL'S ALL-YOU-CAN-EAT is his first novel. .

** Download a free extract from The Supremes At Earl's All-You-Can-Eat **

Need help downloading? Get help and tips from BBC Webwise
How to get involved
You can tweet questions to Edward - Send your tweets to @BBCRadio2 using the hashtag: #R2BookClub
You can also submit questions in advance, by email to simonmayo@bbc.co.uk

If you wish to be considered as one of our reviewers for this year, you can fill in the from on our Take Part In The Show pages.
The Overall Most Popular Tracks
Most added tracks from this show