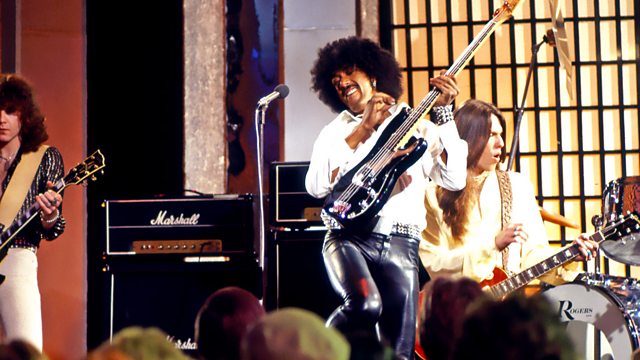 Live and Dangerous
Johnnie Walker spins the hits and digs out the rarities from the decade of big hair, big platforms and big riffs.
This week he catches up with Scott Gorham in a Thin Lizzy special, celebrating the lasting influence and impact of the 1978 live album Live And Dangerous. Together, Scott and Johnnie talk about the album and a life touring with Thin Lizzy.
Live And Dangerous is also featured in I Was There, with the memories and stories of listeners who were present at the concerts the album was taken from, and who saw the incredible live shows that Thin Lizzy put on during the seventies.
Also on the show Bruce Watson from Scottish guitar rock band Big Country picks two of his most inspirational records in his 'My 70's'. Growing up in Dunfermline in Fife in the 70's, the music he heard on the radio inspired his later hits 'Look Away', 'Fields Of Fire' and 'Wonderland'.
Last on