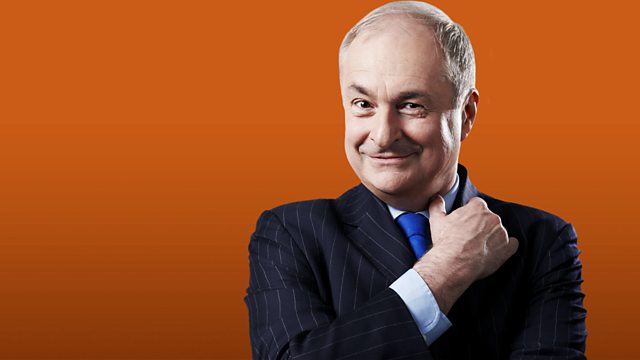 09/03/2013
Paul Gambaccini presents tracks from this week's US charts and hits from the last six decades.
In the feature 'Headline News [Number one albums on noteworthy days]' we hear 'You've Made Me So Very Happy' from the self-titled album by Blood, Sweat & Tears. It was number one on 28th March 1969, the date on which former General and President Dwight D. Eisenhower died. We also hear 'Free As A Bird' from The Beatles' 'Anthology 1'. It was number one on 9th December 1995. On this day Bill Clinton and Bob Dole filed papers for the 1996 New Hampshire primary. In the regular feature 'The First Time Ever I Saw Your Face', tracks are played from albums by Juice Newton and Will Smith.
In 'A Matter Of Life And Death' Paul celebrates the birthday of Mark Lindsay of Paul Revere and The Raiders by playing their US hit 'Just Like Me'. We also hear 'Love Wars' by Womack & Womack in tribute to Cecil Womack, who has recently died. 'It's Not The Same Old Song' highlights 'Happy' by The Sunshine Company and a different song with the same title by The Rolling Stones. Paul continues his countdown of the Top 100 list of songwriters based on success in the American chart from 1955 - 2005. We hear songs written by Bob Crewe (28) and Prince (27).
Our R&B Number Ones are from 1968 - 'We're A Winner' by The Impressions - and this week - 'My Love Is All I Have' by Charlie Wilson. We hear Country number ones from 1991 and now by Alan Jackson and Blake Shelton. This week's featured past and present Rock number ones are by Crash Test Dummies and The Lumineers. 'Babel' by Mumford & Sons is the week's number one album. 'Thrift Shop' by Macklemore & Ryan Lewis is the best-selling song of the week.
Last on