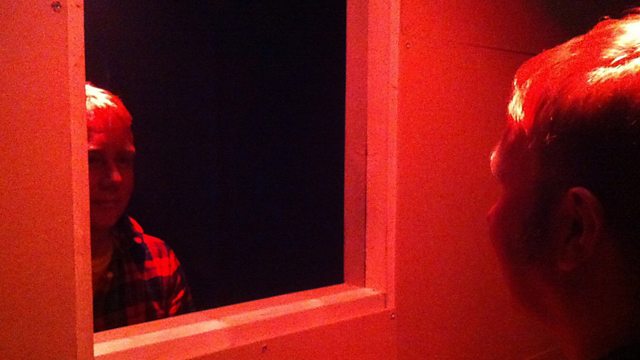 05/03/2013
From wildlife and wild weather to how we perceive reality, Adam Walton previews the 2013 Bangor Science Festival.
Last on
Bangor Science Festival 2013
This week the Science Café menu includes Antarctic ice fish, beneficial – and not so beneficial – bacteria, a living fossil tree and a mind-bending experience that makes you question your perception of reality. What unites these apparently random themes is that they're all part of the 2013 Bangor Science Festival which starts on 11th March as part of National Science and Engineering Week.
Adam is in Bangor to preview a few of the Festival's events and to get an insight into some of the current scientific research going on at Bangor University. He meets microbiologist Dr. James McDonald to talk about good and bad bacteria and molecular ecologist Dr. Mark de Bruyn to talk about the effect of climate change on Antarctic fish species. Both James and Mark are taking part in the Festival's Hidden Worlds exhibition.
Adam visits Treborth Botanic Garden to talk to James Balfour, organiser of a Wild Science day and to take a look at the Botanic Garden's Wollemi Pine, a tree which originated 200 million years ago and which was re-discovered by botanists in Australia in 1994. Adam also joins Prof. Guillaume Thierry to get a sneak preview of Cerebellium, a unique combination of neuroscience and immersive theatre which promises to re-shape its audiences' perceptions of reality. 

Links