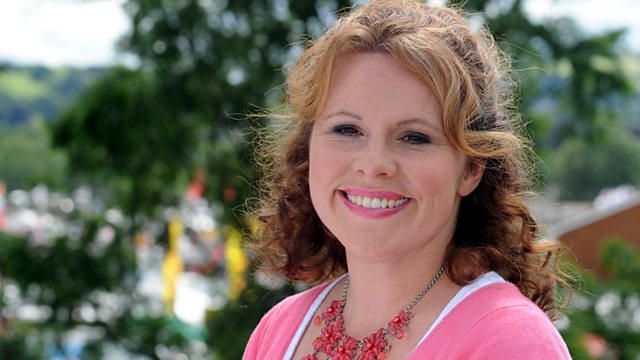 03/03/2013
Rachael Garside looks at the proposed new legislation regarding dangerous dogs.
Last on
The Cheese Factory Closure, Dangerous Dogs and Red Squirrels
With
the news
that the a cheese production plant in Carmarthenshire is could close with the loss of 70 jobs we assess the impact on the local rural community. Saputo says the plant in Newcastle Emlyn is not profitable and a 30-day consultation has begun. The company produces cheese, milk, yogurt, dairy ingredients and snacks which it sells in more than 50 countries. It's a devastating blow to the town and the surrounding area, where many local dairy farms supply the factory with milk.
A public inquiry into establishing a mega dairy farm near Welshpool begins this Tuesday. In July 2010 dairy farmer Fraser Jones first published his plans to expand his farm from 300 cows to around a 1000 but the plan attracted strong criticism from local and a national organisations. Iolo ap Dafydd visited Lower Leighton farm to look at the issues that will now be heard in front of a full inquiry.
This week saw the end of the consultation period for the Welsh Government's new 'Control of Dogs' bill. Since 23rd November, people and organisations in Wales have been invited to give their views on new legislation to tackle irresponsible dog ownership. In particular, the new bill aims to introduce preventative measures to deal with aggressive behaviour in dogs, no matter what the breed, and no matter whether they're on public or private property. We take a look at the proposals.
The medieval Abbey in the village of St Dogmaels in Pembrokeshire celebrates it's 900th anniversary this year. Back in the 12th century the abbey would've been the focus point of trading with the land, river and sea surrounding it producing the finest fresh produce for both the monks and the locals. Today as Rachael Garside discovers with the help of European support and various funding it remains a hub for the community.
Such is the success of conserving the red squirrel on Anglesey that conservationists are extending their work into Gwynedd. Red squirrels having been crossing over the Menai Straits but their survival is threatened by the more dominant grey squirrel populations that carry a virus. But as our community reporter Huw Jenkins discovers a partnership between the British Association for Shooting and Conservation and the Red Squirrels Trust Wales hopes to see the red squirrel return to woodlands in Bangor and the Ogwen Valley.