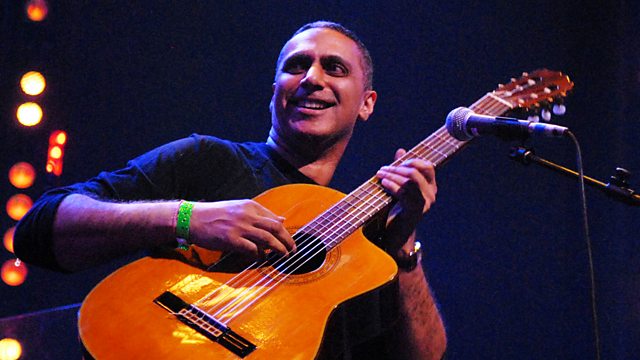 Nitin Sawhney
Producer, songwriter, DJ and multi-instrumentalist, Nitin Sawhney takes to the 6 Mix decks for a two hour audio journey.
With a hugely varied career so far, Sawhney has made 9 studio albums, been nominated for a Mercury Music prize, scored over 40 films for cinema and television, received an Ivor Novello nomination for best score and has composed the acclaimed Orchestral music to the BAFTA nominated BBC series "The Human Planet".
You can also hear his Radio 2 series, 'Nitin Sawhney Spins The Globe' every Thursday from 11pm, throughout March. In this programme, Nitin takes to the decks for 120 minutes of musical inspirations and new artists he is championing at the moment.
Last on