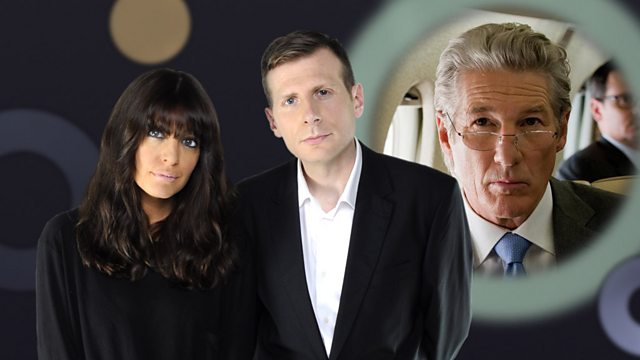 Claudia Winkleman and Danny Leigh review Russell Crowe and Mark Wahlberg in thriller Broken City, plus Nicole Kidman in twisted family drama Stoker. The Film 2013 family are also here to preview this summer's blockbusters.
Last on
Review of Stoker – Danny's Film of the Week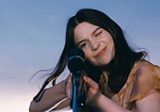 Danny: It's a gothic chocolate box – it's outlandish and operatic and overblown and it's fiercely proud of all those things. I just want to roll around in this film. The moment I came out of it I just wanted to turn around and go straight back in.
Claudia: The moment I came out I wanted to go straight back in and ask for two hours of my life back! Although I thought the performances were brilliant. 
Review of Broken City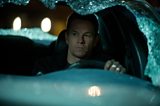 Danny: Broken City's a movie out of time because it's essentially a forties film noir that's somehow ended up stumbling around in 2013. If you've got a soft spot for noir, it's slick and it kind of zips along and it gets the job done in a B-movie fashion.
Claudia: It's all about expectations. You've got Mark Wahlberg; you've got Russell Crowe; a rotten mayor; New York City – how bad can this be? And then you realise how difficult it is to make a gripping film. I thought it wasn't nearly as good as it should have been.
Review of Caesar Must Die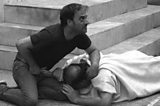 Danny: The cast of this film are real convicts, real criminals. You've got murderers and mafioso in there. Very smartly and very interestingly, it leaves their criminal careers in the background. It leaves you to put two and two together about why Julius Caesar means so much to them.
Claudia: I totally agree. It sounds weird because I know it's in a prison, but it is extraordinary escapism. If you want to go into a cinema and watch something completely different, go and see this.
Review of Arbitrage – Claudia's Film of the Week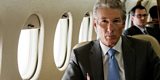 Claudia: I always miss Richard Gere, I've got a thing for him, he just sort of gives me a thrill.  I thought this was really really good, but are you supposed to be rooting for the bad guy? Brit Marling and Susan Sarandon were fantastic.
Danny: It's a very very New York movie, like Broken City. But instead of being a film about cops and politicians it's a film about money men. Really, it's a film about Bernie Madoff. Essentially I suppose it's the portrait of a scumbag in a ten thousand dollar suit and it's smart, neatly written and nattily acted. 
Credits
| Role | Contributor |
| --- | --- |
| Presenter | Claudia Winkleman |
| Presenter | Claudia Winkleman |
| Presenter | Danny Leigh |
| Presenter | Danny Leigh |
| Series Producer | Jayne Stanger |
| Series Producer | Jayne Stanger |
| Executive Producer | Basil Comely |
| Executive Producer | Basil Comely |