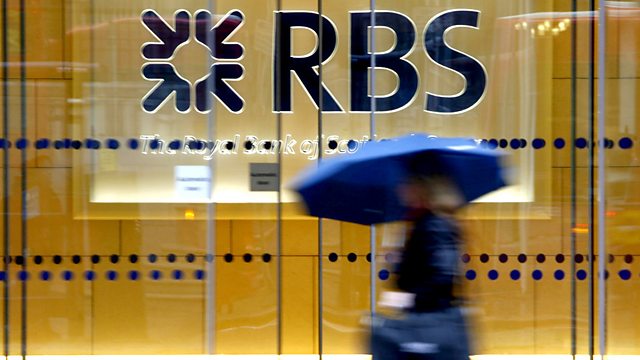 28/02/2013
Morning news and current affairs with Sarah Montague and John Humphrys, featuring:
0810
Royal Bank of Scotland (RBS) made a pre-tax loss of £5.3bn last year but there was an underlying profit, the largest operating profit since 2008, of £3.5 billion. Stephen Hester, chief executive of RBS, talks to Today presenter John Humphrys about the bank that is 82% owned by UK taxpayers.
0821
This week, scientists pieced together the exact trajectory of the meteorite that struck Russia recently and worked out the asteroid belt it came from, all by piecing together the many pieces of video footage. Juliet Gardiner, an historian, and Olivia Solon, associate editor of wired.co.uk, analyse how the work of historians and technology could become more linked in the future.
0831
The search for a mother-of-three suffering with post-natal depression (PND) ended yesterday after police found a body. Bethany Reynolds, who had PND with her first son and ante-natal depression with her second son, reflects on the disease and Rachel Dobson, who set up the charity Pandas Foundation that aims to help people with PND, outlines whether there is enough support for women with the disease and their families.
Last on
A rundown of stories from Thursday 28 February including programme highlights and comment
Life Inside 'Islamic State': Diaries
Thursday 28 February
New European rules to cap bonus payments to bankers have been agreed - despite opposition from Britain. More than 40% of us will face an increase in council tax this year. And we speak to the award-winning novelist William Boyd, whose first play opens this week.
0852

A new book, Cancel The Apocalypse, explains that have all got too tied into a senseless and relentless pursuit of economic growth and actually would be happier if we chose to work a shorter working week and made other major changes to the way we run our economy. Andrew Simms, fellow of the New Economics Foundation and author of the book, and Frances Cairncross, rector of Exeter College, Oxford, discuss whether we should work fewer hour in the week.

0848

The acting chief executive of an NHS trust has "stepped aside" while an investigation is carried out into whether high mortality rates were covered up by staff at the Royal Bolton Hospital in Greater Manchester. Dr Jackie Bene, stood down after it was found an unusually high number of patients had been "coded" as dying from septicaemia in 2011. Our health correspondent Dominic Hughes reports.

0845

Bankers in the European Union could, for the first time, face a legal cap on bonuses from next year following an agreement reached in Brussels. Our business correspondent Simon Jack speaks to Alexandra Beidas - employee incentives lawyer at Linklaters.


0840

President Obama is warning that Congress is about to put America's economic recovery in danger by allowing $85bn worth of automatic cuts to federal spending to go ahead. The BBC's North America Editor Mark Mardell reports from Virginia, one of the areas which will be worst affected by the cuts.
See more live updates