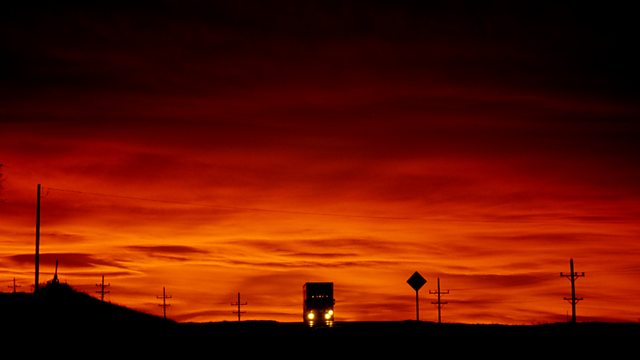 Baroque Spring
Part of Radio 3's Baroque Spring. Vivaldi's Gloria and the 4 Coronation Anthems by Handel - including Zadok the Priest - performed by B'rock and the Swedish Radio Choir, conducted by Peter Dijkstra.
12:31 AM
Purcell, Henry (1659-1695) arr Sandström, Sven-David (1942-)
Hear my prayer, O Lord (Z.15), arr. Sandstrom for chorus
Swedish Radio Chorus, Peter Dijkstra
12:37 AM
Vivaldi, Antonio (1678-1741)
Gloria in D major RV.589 for soloists, chorus and orchestra
Karina Gauvin (soprano), Maarten Engeltjes (countertenor), Swedish Radio Chorus, B'Rock, Peter Dijkstra
1:06 AM
Sandström, Sven-David (1942-)
Lobet den herrn
Swedish Radio Chorus, Peter Dijkstra
1:15 AM
Handel, Georg Frideric (1685-1759)
4 Coronation Anthems
Swedish Radio Chorus, B'Rock, Peter Dijkstra
1:53 AM
Beethoven, Ludwig van (1770 -1827)
Concerto for Piano and Orchestra No. 3 in C minor
Maria Joâo Pires (piano), Orchestra National de France, Emmanuel Krivine (conductor)
2:31 AM
Telemann, Georg Philipp (1681-1767)
Overture (Suite) in D major 'Darmstadt' (TWV.55:d15)
Bergen Philharmonic Orchestra, Roy Goodman (conductor)
2:52 AM
Wirén, Dag (1905-1986)
Serenade for Strings (Op.11)
Swedish Radio Symphony Orchestra, Niklas Willén (conductor)
3:07 AM
Gesualdo, Carlo [c.1561-1613], arr. Maxwell Davies, Peter [b.1934]
2 Motets arr. Maxwell Davies for brass quintet
The Graham Ashton Brass Ensemble
3:16 AM
Elgar, Edward (1857-1934)
Concerto for cello and orchestra in E minor (Op.85)
Pieter Wispelwey (cello), National Polish Radio Symphony Orchestra, Gabriel Chmura (conductor)
3:45 AM
Purcell, Henry (1659-1695)
Timon of Athens
Lynne Dawson and Gillian Fisher (sopranos), Rogers Covey-Crump and Paul Elliott (tenors), Michael George and Stephen Varcoe (basses), Monteverdi Choir and English Baroque Soloists, John Eliot Gardiner (conductor)
4:07 AM
Brahms, Johannes (1833-1897)
4 Ballades for piano (Op.10)
Paul Lewis (piano)
4:31 AM
Sarasate, Pablo de (1844-1908)
Zigeunerweisen (Op.20)
Frank Peter Zimmerman (violin) Netherlands Radio Philharmonic Orchestra, Guido Ajmone Marsan (conductor)
4:41 AM
Haydn, Joseph (1732-1809)
Trio for keyboard and strings in G major (H. 15.25) 'Gypsy rondo'
Grieg Trio
4:55 AM
Kodály, Zoltán (composer) [1882-1967]
Galantai tancok (Dances of Galánta) (1933)
Royal Concertgebouw Orchestra; Edo de Waart (conductor)
5:12 AM
Rossini, Gioachino (1792-1868)
Introduction and theme and variations
László Horváth (clarinet), The Hungarian Radio Orchestra, Géza Oberfrank (conductor)
5:23 AM
Palestrina, Giovanni Pierluigi da (c.1525-1594)
Missa sine nomine
Silvia Piccollo (soprano), Annemieke Cantor (alto), Marco Beasley (tenor), Daniele Carnovich (bass), Diego Fasolis (conductor)
5:39 AM
Schubert, Franz (1797-1828)
Symphony No.2 in B flat major (D.125)
Saarbrücken Radio Symphony Orchestra, Marcello Viotti (conductor)
6:08 AM
Bach, Johann Sebastian (1685-1750)
Suite for orchestra No.2 in B minor (BWV.1067)
La Petite Bande, Sigiswald Kuijken (conductor).
Last on