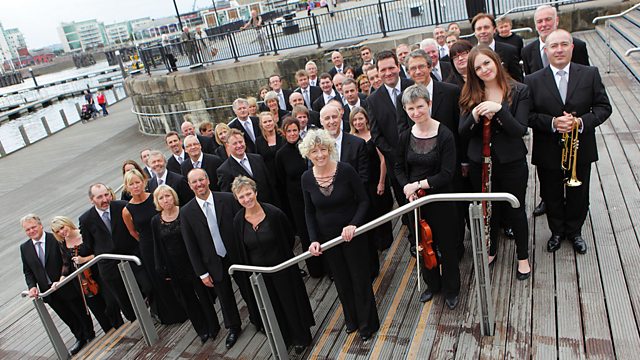 BBC NOW - Schumann, Elgar
Live from Cheltenham Town Hall
Presented by Nicola Heywood Thomas
John Lill joins the BBC National Orchestra of Wales to play Schumann's Piano Concerto and Jac van Steen conducts Elgar's First Symphony live from Cheltenham Town Hall.
Schumann: Piano Concerto in A minor, Op.54
8:05 Music Interval
8:25
Elgar: Symphony no.1 in A flat, Op.55
John Lill (piano)
BBC National Orchestra of Wales
Jac van Steen (conductor)
Principal Guest Conductor Jac van Steen joins the BBC National Orchestra of Wales for two great Romantic masterpieces, from Germany and Britain, Schumann's Piano Concerto with John Lill and Elgar's First Symphony. John Lill is one of our best known and most popular pianists, respected for his fierce passion and romantic temperament. John brings his considerable talents to bear in Schumann's concerto, long a favourite with audiences, that broke new ground in the 1840s, entwining piano and orchestra together in a new way.
Elgar's first symphony was his first large-scale work, written in 1908 when he was already over 50. It's full of his famous noble melodies, all fused togeether with a remarkable unity. As a violinist, Elgar wrote with an "insider's knowledge" which makes the orchestral parts every bit as enjoyable to play as the whole symphonic sound is to hear. Elgar considered the orchestra as a mighty engine "the vehicle of the highest form of art known to the world". There's no better work than his first symphony to demonstrate that belief to its full, powerful effect.
followed by:
BAROQUE SPRING
Music by Johann Sebastian Bach from the BBC New Generation Artists archive.
Last on