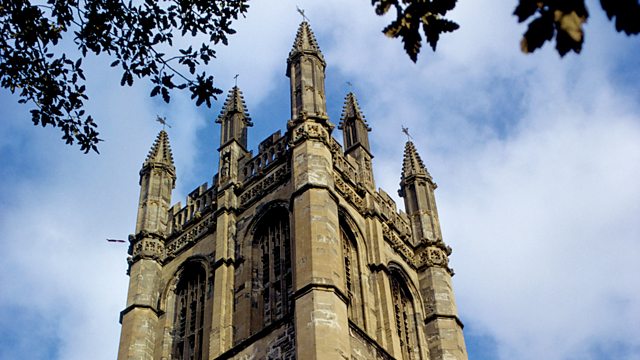 Magdalen College, Oxford
From the Chapel of Magdalen College, Oxford as part of 'Baroque Spring'- a month long season of baroque music and culture.
A sequence of words and music for Lent featuring cantatas from Buxtehude's 'Membra Jesu Nostri' (BuxWV 75)
and the organ chorale prelude on 'Ach Herr, mich armen Sünder' (BuxWV 178).
With The Revd Dr Michael Piret (Dean of Divinity)
Players from The Orchestra of The Sixteen
Daniel Hyde (Informator Choristarum)
Thomas Allery (Assistant Organist)
David Gerrard (Organ Scholar).
Last on