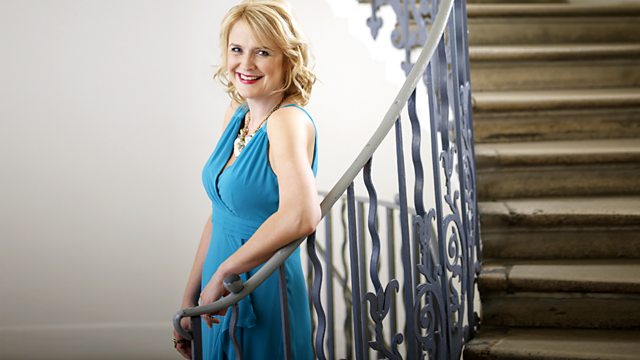 Baroque Spring: Monday - Sarah Walker
Radio 3's Baroque Spring season begins this week on Essential Classics, and continues throughout the month of March.
Each week we have pioneers of the Baroque repertoire as our Artists of the Week - starting this week with John Eliot Gardiner, followed by Nikolaus Harnoncourt, Christopher Hogwood and Jordi Savall.
Each Wednesday and Friday at 11am, Sarah and Rob's Essential Choices feature these artists in stand-out performances of baroque masterpieces:
John Eliot Gardiner conducts Purcell's Hail Bright Cecilia, Z328 & Vivaldi's Gloria; Nikolaus Harnoncourt conducts Telemann & Biber;
Christopher Hogwood conducts Bach's Double Concerto, BWV1043 & Pergolesi's Stabat Mater; Jordi Savall conducts Handel's Music for the Royal Fireworks and Bach's Orchestral Suite No.4.
Our Essential Classics guests in the month-long season include baroque music enthusiasts, jeweller Kevin Coates (week of 11th March) and the writer and philosopher Alain de Botton (week of 18th March).
Each day on Essential Classics throughout the season, Simon Heighes offers his "Baroque Bites" insights into what is so special about the Baroque period: quirky looks at the composers; glimpses of the world as it was at the time; the musical treasures of the period. These Baroque Bites will all be available as downloads after broadcast.
9am
A selection of music, including the Essential CD of the Week: Tchaikovsky - Complete Ballets, Orchestra and Chorus of the Mariinsky Theatre, Valery Gergiev (conductor) DECCA 478 4273
9.30-10.30am
A daily brainteaser, and performances by our Baroque Spring Artist of the Week, John Eliot Gardiner, one of the great pioneers of early music performance.
10.30am
Sarah Walker guest's this week Prof. Germaine Greer, theorist, academic, and journalist, who holds an emeritus professorship in English Literature and Comparative Studies at the University of Warwick. Prof. Greer is best known for her work in twentieth century feminism: she has defined her goal as 'women's liberation' as distinct from 'equality with men', asserting that women's liberation means embracing gender differences in a positive fashion. Her ideas about gender and sexuality have provoked controversy since the release of her 1970 book, The Female Eunuch. Some of her other books include Sex and Destiny: The Politics of Human Fertility, The Change: Women, Aging and the Menopause, and Shakespeare's Wife.
11am
Stravinsky: The Firebird
The Building a Library recommendation from last Saturday's CD Review.
Last on