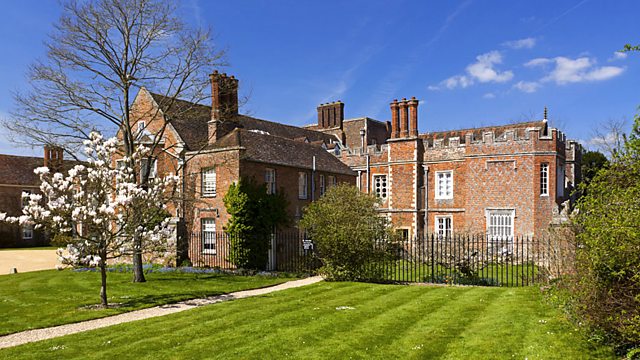 Pelham Humfrey, Purcell, John Blow
Baroque Spring is Radio 3's month-long celebration of music and culture. Launching the season, the first of 5 live broadcasts from National Trust houses, featuring leading artists including La Risonanza with Vivaldi and Handel from Clandon Park (17th March), Le Jardin Secret with a programme of French Baroque music from Powis Castle, and a live drama from the period: Moliere's Misanthrope in a new translation by Roger McGough (10th March). The series of concerts and drama are presented by Katie Derham and for today's concert the BBC Singers and St James's Baroque, conducted by David Hill, join forces for a live broadcast from the elegant 18th-century Stone Gallery of The Vyne, a beautiful mansion in Hampshire.
The concert explores some of the wealth of church anthems and chamber music composed around the time of the Restoration - a period of English history when music flourished again after the years of the Commonwealth, when the monarch re-emerged as an important patron of the arts, and when some of the latest musical fashions from France and Italy began to be reflected in the music of our national composers.
Pelham Humfrey: O Lord my God
Walter Porter: Praise the Lord
Henry Purcell: Chacony
John Blow: God is our hope and strength; Salvator Mundi
Henry Purcell: O sing unto the Lord
[NB: third item in first half is a single piece by the three composers listed].
Last on
More episodes
Next
You are at the last episode