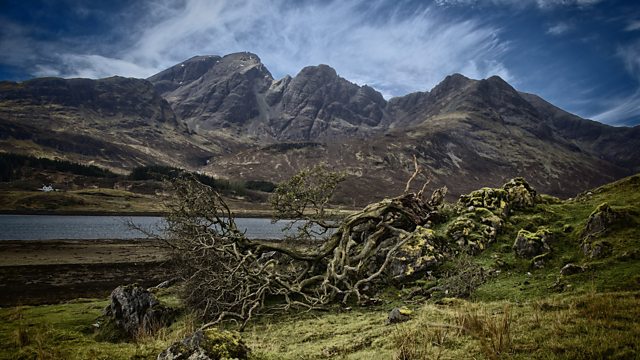 02/03/2013
Two views on the Raasay sporting rights controversy from land activist Andy Wightman and the company that won - then lost - its bid, South Ayrshire Stalking.
How the EU's new discards deal will work for fisherman in Scotland.
Mark Stephen joins the UK's youngest RNLI cox on an exercise off the Isle of Mull.
We explore a mysterious former coal mine built on what used to be an island on the Firth of Forth.
Fighting for outdoor education for all. A campaign to ensure that every child in Edinburgh can afford to go to the Lagganlia Outdoor Centre.
What's it like to be caught in a huge avalanche? A climber from Aviemore describes his experience.
Plus, the ever-changing cast of creatures at the Marine Visitor Centre in Tobermory.
And is Euan McIlwraith closer to identifying the mystery bird he spotted in his garden?
Last on