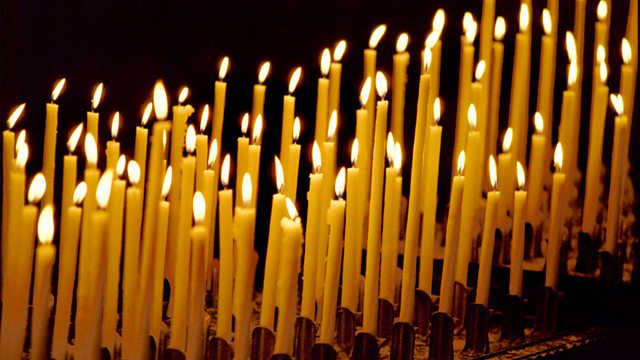 06/03/2013
A spiritual comment and prayer to begin the day with the Revd Clair Jaquiss.
Last on
The Revd Clair Jaquiss
Good morning.  It was 7.30.  We had to be at the airport for 10 and we had half an hour to see the Sistine Chapel.  We arrived early enough to join not a very long queue for tickets into the Vatican.  Finally we reached the cashier, paid and we were off.
We were not to be deviated from our purpose.  We didn't run, but did a fair impression of athletes in a walking race as we sped past some of the most wonderful examples of fine art gathered together under one roof in the Western world:  a cursory glance at the Raphael rooms and then we were there.  Just the two of us – for a moment at least – in the Sistine chapel – 15th and 16th century frescoes surrounding us with their colour and detail gazing up and round in wonder.  Today 538 years ago Michelangelo Buonarotti was born – and his glorious frescoes in that chapel continue to tell the story of God's relationship with his people from the creator reaching out to Adam in love or Adam yearning for God, to the emotional drama of the last judgement.
Too soon – the crowds came in and the peace was rippled through with tourist voices and security guards' shushing, vainly trying to preserve the mystery of the place.
The moment gone, we retraced our steps and caught the plane home.
I wonder how those gathering to choose a new Pope will be influenced by the art that surrounds them.  There's something there to do with continuity, with splendour and power – and also I would hope, humility.  The great basilica of St Peter's is there because a martyred saint's bones are placed at its heart.  Any power that humanity wields is subject to the power of God:  Adam depends on the creator for his existence.
We pray:  Lord, grant us the humility to know our limitations and the wisdom to come to know your will for the world you loved into existence.  Amen