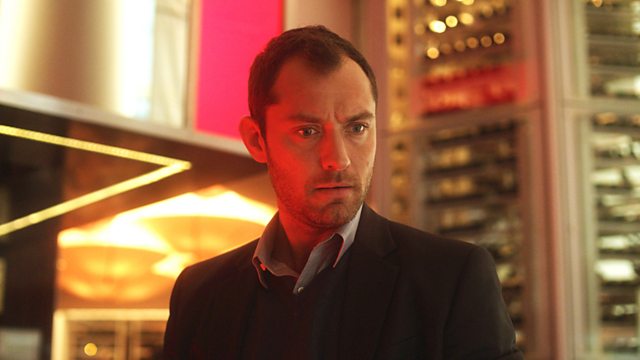 Side Effects; Lara Croft's comeback
Listen in pop-out player
With John Wilson.
Side Effects is a new psychological thriller from director Steven Soderbergh. He claims that it is his final film for cinema, in a career which began with Sex, Lies and Videotape in 1989. Rooney Mara stars as a woman who suffers unexpected side effects from medication prescribed by her psychiatrist, played by Jude Law. Antonia Quirke reviews.
The American artist Chuck Close discusses his highly-detailed portraits, created from hundreds of smaller images. He explains why his inability to recognise faces, a consequence of a disability, has led to his focus on portraiture.
A new TV series, Bluestone 42, covers unusual ground for a comedy as it follows the fortunes of a bomb disposal squad in Afghanistan. Writers James Cary and Richard Hurst discuss how they researched the storylines with the help of army advisors, and consider the moral dilemmas involved in getting laughs from a war in which soldiers are still serving.
The video game icon Lara Croft is making a comeback, five years after the last Tomb Raider game was released. Written by Rhianna Pratchett, the new game explores Lara Croft's origins as a young archaeologist. Helen Lewis reflects on the significance of Lara Croft for a generation of female gamers.
Producer Rebecca Nicholson.
Last on