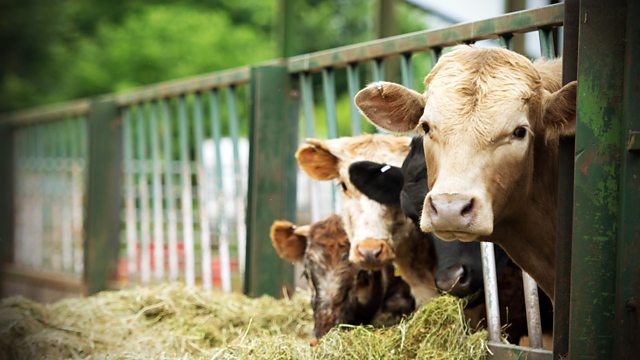 03/03/2013
Brenda's lie-in is cut short by Tom's clattering. She knows he's unhappy about doing extra milking, but tells him he's not the only one with work problems. Telling Tom to grow up, Brenda storms back upstairs. Later, she complains about Matt and Lilian both dumping their work onto her. Tom moans that Pat has gone silent. He plans to speak to his parents, but Brenda warns him to be careful and not go wading in.
Ruth wrestles with a bleating ewe and discusses with David the problem of the waterlogged paddocks. Without Pip's help, Ruth has little time to prepare Rickyard Cottage for a prospective new tenant - who ends up wasting Ruth's time anyway. Exasperated David asks Pip for more help, but she fobs him off with excuses about her university work. David and Ruth agree she's behaving like a spoiled teenager, in contrast to helpful Josh.
Alice packs her case for Vancouver. In the car to the airport, conversation with Chris is awkward and stilted. Chris is distant and noncommittal when Alice asks about being picked up upon her return.
At the security gate, there's an opportunity for one of them to show some affection, but it passes. Chris says a brief goodbye and walks away.
Last on