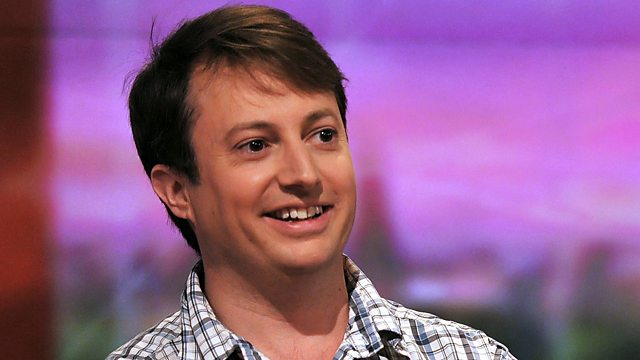 David Mitchell traces the history of British humour from Music Hall to the modern day. Stand up comedy, funny songs, blockbuster films, and superstar performers - it might seem like the world of today, but as David learns, we've hardly travelled any distance at all.
In the first of a four part series, David takes us from 1913 to 1938. We learn about the cutting edge innovation that was the Music Hall 'comedy turn'. And the programme also looks at the early days of the movies - silent at the start, but virtually entirely comedy based.
A whole host of comedy performers are on hand to try and understand if there is such a thing as 'British' comedy - before the programme goes on to examine that most British of concepts - innuendo! There's also a look at the role of women in comedy, and how and why regional styles of comedy developed. David examines the difference between Variety and Music Hall - and discovers it wasn't about one genre becoming extinct as another began to dominate - Music Hall evolved into Variety as it became more acceptable across all social classes. Long before stadium tours and mega management companies, comedy was already a major industry too! And this first part looks at the two main players in the market - The 'Stoll Moss' and 'The Empire' theatre companies, and their ability to make or break a performer's career. This is also the period when radio came to the masses, and we hear from some of those early radio comedians.
Last on
More episodes
Previous
You are at the first episode