International Rescue Committee UK (IRC)
Mariella Frostrup presents the Radio 4 Appeal for International Rescue Committee UK (IRC)
Reg Charity:1065972
To Give:
- Freephone 0800 404 8144
- Freepost BBC Radio 4 Appeal, mark the back of the envelope IRC.
Last on
About the IRC
For 80 years, the International Rescue Committee (IRC) has responded to the world's worst humanitarian crises and helped people to survive and rebuild their lives. Today, the IRC works tirelessly to support people forced to flee their homes due to conflict or natural disaster. The charity delivers emergency aid, provides vital health care, protects children, and supports women and girls who have suffered rape and physical abuse. The IRC works with refugees from over 40 countries including Syria, Burma, Liberia, Democratic Republic of Congo, Somalia, and Sudan.
 IRC's impact in 2012
The charity vaccinated over 292,000 children against disease and our IRC-supported clinics and hospitals helped 151,000 women deliver healthy babies.
It gave 1.4 million people access to clean drinking water and sanitation.
The IRC's doctors, nurses and community health workers provided 14 million people with primary and reproductive health care.
Zina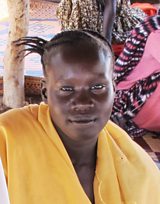 19 year-old Zina travelled to Yida refugee camp In South Sudan to escape the fighting which had spread to her village
Yida refugee camp in South Sudan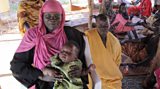 This is Zina sitting alongside her mother holding baby Tia. Zina's daughter Tia was safely delivered by IRC staff at a maternal health care centre in the camp. To help Zina care for baby Tia they gave her a starter kit containing clothing, a baby blanket, soap, towel and a mosquito net.
Join our Facebook Community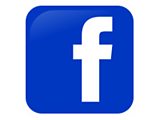 The place where you can find out more about the charities you support and ask them how they are spending your donations.