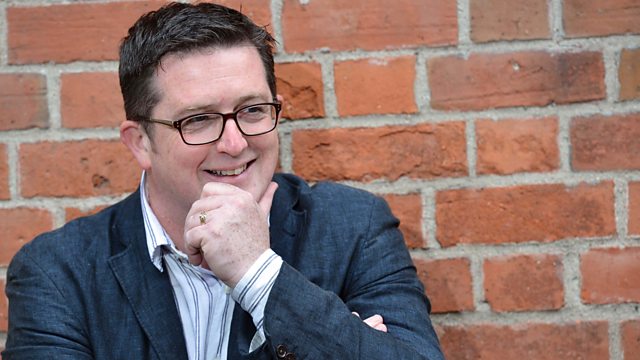 02/03/2013
Join John Toal for big interviews, fascinating people and great craic, plus the best in home-cooked food with recipes from kitchen queen Paula McIntyre. Including News.
Last on
Gnocchi with Italian Sausage Ragu & Broccoli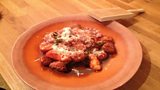 Gnocchi
2 potatoes ( I use Kerr's pinks or Red rooster)
25g butter
1 egg yolk
Pinch salt
150g "00" flour or strong flour
Steam or boil the potatoes in their jackets.
Remove skin while still hot and mash or rice.
Add the butter and salt and mix well.
Mix in the egg yolk and flour to a dough.
Cut the mixture in half and roll each half into a sausage shape.
Cut out 1 inch lengths of the dough and roll down the back of a gnocchi roller or fork to make an indent.
Cook in a large saucepan of boiling salted water until they float.
Drain and add to the ragu.
Italian Sausage Ragu
500g butcher sausages
1 teaspoon fennel seeds
2 cloves garlic, minced
1 teaspoon chopped red chili
1 tablespoon olive oil
2 sticks celery, diced
1 small carrot, diced
2 onions, peeled and chopped
500ml passata
250ml red wine
2 heads broccoli
Fresh parmesan to serve 
Remove the skin from the sausages and place in a bowl.
Chop the fennel seeds and add to the mix with the garlic and chilli.
Roll into bite sized balls.
Heat the oil in a large pan and add the sausage balls.
Cook to seal.
Add the celery, onion and carrot and lower the heat.
Cook for 10 minutes.
Add the red wine and cook for 5 minutes.
Add the passata and simmer for a further 20 minutes.
Remove the florets from the broccoli and break into smaller pieces.
Slice the stalks.
Place the stalks in boiling salted water for 2 minutes.
Add the florets and cook for 2 minutes.
Drain and add to the ragu with the gnocchi.
Serve with parmesan.