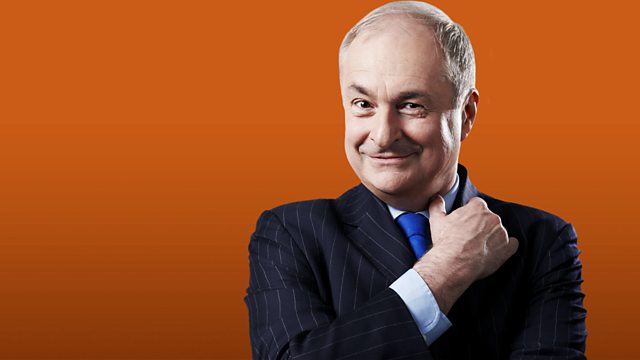 02/03/2013
Paul Gambaccini presents tracks from this week's US charts and hits from the last six decades.
In the feature 'Headline News [Number one albums on noteworthy days]' we hear the title song from the move soundtrack album 'Oklahoma!' sung by Gordon McRae and the cast. It was number one on 23rd February 1956, the date on which Norma Jean Mortenson legally changed her name to Marilyn Monroe. We also hear 'Vision Of Love' from Mariah Carey's debut album. It was number one on 3rd March 1991. On this day the beating of Rodney King by Los Angeles policemen was captured on amateur video. In the regular feature 'The First Time Ever I Saw Your Face', tracks are played from albums by 10cc and Meat Loaf.
In 'A Matter Of Life And Death' Paul celebrates the birthday of John Cowsill by playing 'The Rain, The Park And Other Things' by The Cowsills. We also hear 'Guys Do It All The Time' by Mindy McCready, who has recently died. 'It's Not The Same Old Song' highlights 'Pick Up The Pieces' by Carla Thomas and a different song with the same title by Average White Band. Paul continues his countdown of the Top 100 list of songwriters based on success in the American chart from 1955 - 2005. We hear songs written by R. Kelly (30) and Mick Jagger (29).
Our R&B Number Ones are from 1980 - 'And The Beat Goes On' by The Whispers - and this week - 'You And I' by Avant featuring Keke Wyatt. We hear Country number ones from 1976 and now by Waylon Jennings and Willie Nelson, and Hunter Hayes. This week's featured past and present Rock number ones are by John Mellencamp and The Lumineers. 'Babel' by Mumford & Sons is the week's number one album. 'Thrift Shop' by Macklemore & Ryan Lewis is the best-selling song of the week.
Last on