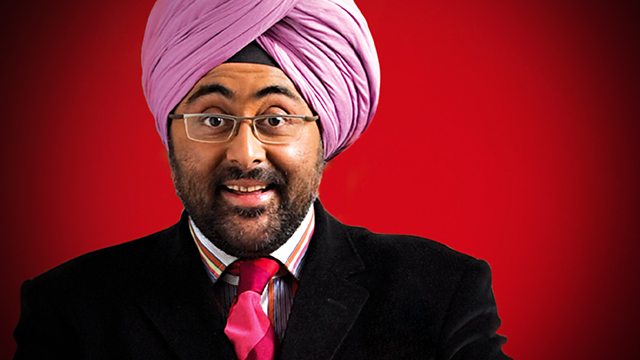 Hardeep's Game of Life
Hardeep Singh Kohli investigates how everything from brushing your teeth to filling out your income tax return may soon be turned into an opportunity to score a point and earn a reward. It's called "gamification." Will it cure the world of its ills or simply commodify every human interaction?
When he was younger Hardeep used to walk to and from school. To make his journey more interesting the cracks on the pavement became hot lava - one wrong step and his trainer would burn and he would fall into hell. And so, with his goal of getting home without stepping on the cracks, his monotonous journey was made into a game.
Yet is "play" is on the verge of being co-opted by the marketers and advertisers. Are we - the consumers - the ones being played? Or will it galvanise us into carrying out those tasks that we have been avoiding for years?
Games designer Jesse Schell tells Hardeep that games are creeping into every aspect of our lives and they have the power to make us better people. Meanwhile, Professor Ian Bogost believes that brands are 'simply capturing the wild coveted beast that is video games for use in the grey, hopeless wasteland of big business.'
Who wins? We will let you decide.
Producer: Barney Rowntree
A Somethin' Else production for BBC Radio 4.