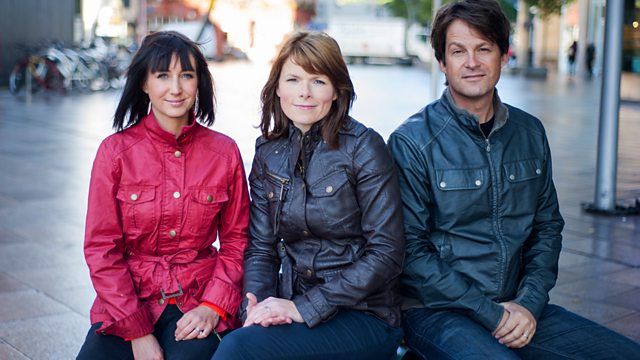 Lucy Owen, Rhodri Owen and Rachel Treadaway-Williams fight for consumer rights.
Simon and Vicki Cobner paid a Newport company almost seventeen thousand pounds to design and build an extension to their home. They were promised the work would be finished in just four weeks, but almost a year later their home is still a building site. Lucy Owen investigates the company that let down a family who are now desperate for their home to be finished.
Wayne Randell from Ynysybwl thought he would be covered when he bought a two year warranty for £599 for his Volkswagen Jetta. But when his turbo needed replacing, he found that wasn't the case. Rhodri Owen checks out the warranties sold by one of South Wales's best known garages to see if customers are getting the full picture.
As she suffers from severe arthritis and emphysema, convenient holiday travel is essential for Cheryl Waters from Caerphilly. So when her flight from Cardiff was switched to Gatwick, she and husband Malcolm had to grit their teeth and endure several hours delay and a long and painful bus journey. But as Rachel Treadaway-Williams discovers, new rules mean that the couple are entitled to compensation.
With energy prices set to rise sharply over the next few years, John and Julia Loaring from Cardiff thought they were making a wise choice when they investigated over eight and a half thousand pounds to buy solar panels. But almost as soon as they were installed it became clear there were problems as the panels weren't generating anything like as much energy as they should have been. Can X-Ray help get the problem sorted?
Last on
Building chaos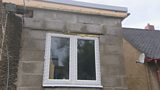 Simon and Vicki Cobner from Risca forked out thousands on an extension they thought would be finished in a matter of weeks.
But seven months on and they're still living in a building site. The couple were expecting their fourth child when they decided to extend their home last Spring.

Simon discovered local firm Helm Design and Planning, who drew up plans for the two-storey structure. After Helm's good work on the designs, Simon asked for a building quote too, and once again he was pleased with what he saw. Work started in July last year but was delayed for several weeks when a drain was discovered under the house.

Finally in September work began again and the walls of the two storey extension started to go up, but it wouldn't be the last time that work was delayed. First of all the builders didn't have enough scaffolding to start work on the roof, then when they joined the two roofs together water leaked into the house flooding a bedroom. Then in late October there was yet another problem when new windows were delivered - but were the wrong size.

"It basically left us with gaping holes throughout our entire house," said Simon. By now the family had a much more pressing deadline looming. Baby Callie was born in November but her arrival was anything but straightforward, with Vicki giving birth on a dust sheet at home.

"It was just freezing cold. We had to have the heaters on," said Vicki. "We stuffed the window with lagging to try and stop the draft. We had heavy sheets hung in the doorways to try and get a bit of warmth."

In December the builders downed tools completely leaving the family at the end of their tether. To cap it all Simon has been told the first floor extension doesn't meet building regulations and to add insult to injury, holes were left in the extension wall and squirrels have invaded the loft, destroying some of the family's belongings.

Building surveyor Tim Davies inspected the extension for X-Ray and was not impressed by what he found. "It's very poor," he told Lucy Owen. "There's a lot of substandard work there and it's going to take some work to put it right."
X-Ray wrote to the man behind Helm Design and Planning, Simon Helm, who claims a lot of the problems were caused by the Cobners and the builder on site changing the order in which work was done.
Mr Helm added that the delays were down to the problems with the drains and that he did everything he could to tackle the leaks. He's asked for more information about the windows that didn't fit and says he told the family that, under building regulations, the extension would need a fire door and partition walls. But interestingly, not a word of apology.    
Promises, promises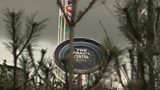 Staff at one of Wales most high profile car dealers are misleading customers when they sell warranties costing up to £600, an undercover X-Ray investigation has revealed.
Trade Centre Wales – the company at the centre of the investigation – has dismissed the report as a "poorly researched investigation".
X-Ray launched the investigation after Wayne Randell from Ynysybwl got in touch. He and his wife  paid £599 for a warranty, but couldn't claim when the turbo in his diesel car failed. The company said it was not covered because the failure was caused by wear and tear.
Wayne told us that – when they bought the car – he was told: "The warranty covers absolutely everything on the car apart from tyres and brakes."
When X-Ray visited Trade Centre Wales outlets in Neath and Merthyr we were not told that major components which wore out were not covered.
One salesman told us: "If the engine goes or the gearbox goes or any of the electrics in the car …..  So basically covering you for any mechanical failures.  If that happens obviously the warranty will take care of it for you."
He made no mention of the fact that worn out parts on the used cars they sell are not covered. He added: "The only thing it doesn't cover is tyres and that kind of stuff, do you know what I mean."
During five visits to the company:
      Two business managers failed to tell us that claims were limited to £1,000 each;
      Three business managers  told us that courtesy cars were provided if your car was off the road;
In fact, under the warranty, they are only provided if it takes mechanics more than eight hours to repair the car.
Tim Shallcross of the Institute of Advanced Motoring viewed the undercover footage. He said: "The way these Trade Centre Wales salesmen are portraying this policy is at best vague and at worst positively misleading. They are not explaining what is covered and - more importantly - what isn't covered. "
Trade Centre Wales said – in a statement issued through their lawyers – that the report was poorly researched.
During our undercover research the shop floor salesmen would not discuss warranties with us but took us to "business managers" who told us about the policies.
They said: "The fact is that shop-floor salesmen and Business Managers do have some understanding and knowledge of the Guarantee schemes but they are not authorised or employed to dispense advice and explanation of these schemes."
They told us that – if we had proceeded to buy a car – our researchers would have been taken to see a "Compliance Manager" who would have told us the full details of the warranty.
None of our researchers were told they would have to see a "Compliance Manager" before they completed their purchase.
They added: "The system operated by Trade Centre Wales Ltd for selling vehicles and contracts of warranty and guarantee has been developed over a number of years in conjunction with the Trading Standards Departments of Neath Borough Council and Merthyr Tydfil Borough Council."
And they said: "Every customer is provided with a courtesy car if the repair required cannot be completed on the same day as the vehicle is received." However they admitted this was a goodwill gesture and not part of the warranty scheme.  
They added that the Randells had signed a document agreeing that the policy – including the wear and tear clause – had been explained to them by a Compliance Manager when they bought the car. The couple deny seeing a Compliance Manager.
A painful flight delay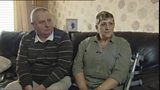 When Malcolm and Cheryl Waters from Caerphilly booked a two week holiday to get away from it all, the last thing they expected was a long flight delay.
Cheryl suffers with her health after a car accident left her with severe back problems. Then last year she was diagnosed with emphysema.
Malcolm decided to treat his wife to a fortnight in Paphos, Cyrpus to lift her spirits. The flights were booked through Thomas Cook, with the couple set to fly from Cardiff Airport last September.
It was important to fly from Cardiff as the journey time was short - but when they arrived at the airport, their well made plans began to unravel. When they got to the check-in desk the Thomas Cook rep told them there was a problem with the flight – and that they would have to fly from Gatwick Airport!
First they waited at Cardiff Airport for two hours before boarding a coach for a painful four and a half hour trip to Gatwick.But the nightmare didn't end there….When the tired couple went to check-in there was another delay – this time for 7 hours. Malcolm and Cheryl's journey finally ended when they landed in Paphos….TWELVE HOURS after they were due to arrive.
Malcolm complained to Thomas Cook who said they would investigate, but after months of waiting he didn't get a response. 
When X-Ray started investigating, we discovered that Malcolm and Cheryl should have had a refund. That's because a new EU ruling means that customers can now claim compensation for flight delays as far back as 2005. That's as long as the flight arrived over three hours late and the delay was the airline's fault.
X-Ray wrote to Thomas Cook and the company admitted the Waters were eligible for compensation under the new regulations. They have now paid the couple £684.
But what if you experience a long flight delay?
The key conditions for claiming compensation are:
•             The EU flight departed on 17 February 2005 or later.
•             The EU flight arrived at its destination three hours or more late.
•             The delay was the airline's fault.
You should complain direct to the airline, making sure you have all your flight documents - including boarding passes, tickets and any proof of the delay. And if you're unhappy with their response, you can take your complaint to the UK regulator, the Civil Aviation Authority (CAA).
Solar panel fault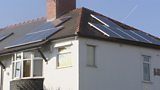 British Solar Technology describes itself as one of the country's biggest solar panel installers – but the firm left John and Julia Loaring with a system that wasn't generating anywhere near as much power as they'd been promised.
The retired couple from Cardiff spent £8,650 getting ten panels put on their roof last February. They say they were told the system would pay for itself within eight years, but it's been generating a fraction of the electricity expected.
John Loaring said: "We're losing out a lot. We should be generating £1000 a year, and we're actually getting about £200."You wake up in the middle of the night, and think, I've lost eight and a half thousand pounds - not a nice feeling."
The panels have to be constantly re-set to get them to work. John said: "Every time we walk past the cupboard we open it up and see if the meter is flashing. If it is not, which is usually the case, we reset it and that can happen twelve, fifteen, twenty times a day."
Over the last year, the couple have been chasing answers from British Solar Technology. In September, the company emailed them.
John said: "They said they'd identified the problem…that they would compensate us for the electricity which hadn't been generated and that they would above all arrange for a replacement system to be installed within a week."
But nothing happened and they've not heard from British Solar Technology since. It seems the company has hit financial problems. One supplier says it's owed more than £20,000. There are also other dissatisfied customers.
Grace Wylde, from  North Cornelly near Bridgend, spent eight thousand pounds on her panels. She's been told there's a simple fault with her system, but so far British Solar Technology haven't put it right.
Grace said: "They told me I would have about £670 something pounds worth of electricity generated in a year, and so far I've had £43 and a couple of pence, and that's it."
X-Ray contacted British Solar Technology. They told us they had offered to pay for repairs to both their customers' systems. They didn't say when that work would happen, and blamed a manufacturing fault for the problems.
Two other companies, who were originally involving in supplying and fitting the solar panels, have now stepped in to fix the system for John and Julia.
Credits
| Role | Contributor |
| --- | --- |
| Presenter | Lucy Owen |
| Presenter | Rhodri Owen |
| Reporter | Rachel Treadaway-Williams |
| Series Producer | Susie Phillips |