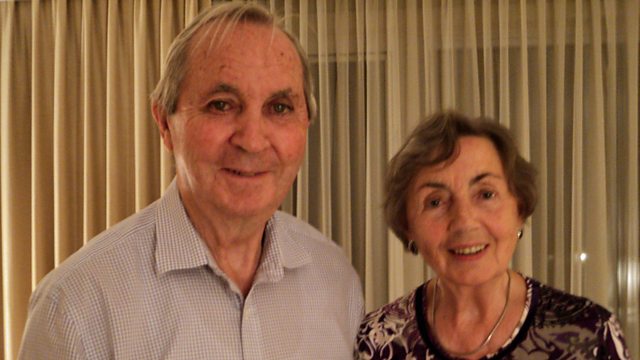 Rhoda agus Coinneach MacRisnidh
A dh'aindeoin 's gu bheil dà fhichead bliadhna 's a seachd bho ghluais a' bhan-Hearach Rhoda NicRisnidh 's an duin' aice Coinneach à Leòdhas gu Toronto tha a' Ghàidhlig fhathast na pàirt mhòr de a beatha. Tha na ceanglaichean ris an t-seann dhùthaich làidir oir tha na h-oghaichean aca a' dol gu Sgoil Ghàidhlig Ghlaschu. Choinnich Catrìona Mhoireach ri Rhoda agus Coinneach nan dachaigh an Toronto.
Gaelic-speaking grandchildren in Glasgow ensure that Rhoda and Kenneth MacRitchie maintain their strong links with Scotland. Catriona Murray talks to Rhoda and Kenneth at their home in Toronto.
Producer Catriona Murray.
Last on