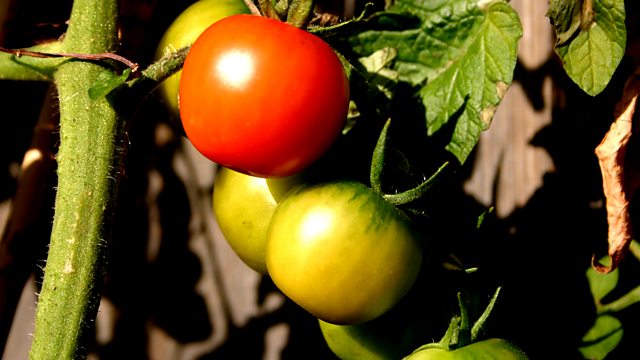 27/02/2013
Food historian and cook Peggy Brunache wants to inspire us to try a winter bbq. She shows Pennie Latin that bbqs are not just for summertime as she cooks up some winter bbq food live....in February....outside!
Gardener Nicola Singleton explains how to get the planting and cultivating of tomatoes just right and talks about the sheer range in variety.
Cook and food writer Mary Contini shares her ideas on cooking with tomatoes and gives tips on how to choose the right kind for each dish.
Last on